The hoarder's dilemma, or 'Why can't I throw anything away?'
The dangers of hanging on to very old kit
Something for the Weekend, Sir? I like my house zen. Unfortunately, I am a hoarder, so it's not. My half-life wife has been trying to educate me by making me watch TV programmes with titles like Extreme Hoarders, I Can't Stop Hoarding and Smelly Old Fat Bastards Who Don't Wash And Won't Throw Anything Away.
To some extent, this does the trick. After each episode, she will drag some item of junk out of the garage and ask: "What is this and do you still want to keep it?" My answer is usually along the lines of, "I can't remember and no", and off we trudge to the rather fabulous recycling centre run by our borough council.
In my defence, I should perhaps qualify what it is I hoard: old and surplus electronic kit that I don't need any more.
Please also understand that I don't intentionally collect the stuff. I do not keep a glass-fronted presentation cupboard full of differently coloured 3.5in floppy disks, for example, nor do I trawl eBay for crap. My mother is a collector – decorative plates, souvenir silver teaspoons, books about the Queen – but I have never understood the interest.
Nor do I waste my time on nostalgia. From time to time, whenever mum discovers some stuff from my childhood in her attic and dumps it on me, I generally dump it in turn. There are exceptions, of course, such as the autograph-hunter's book I slowly filled up during the 1970s. Surely some of these autographs of the rich and famous must be worth a lot of money now.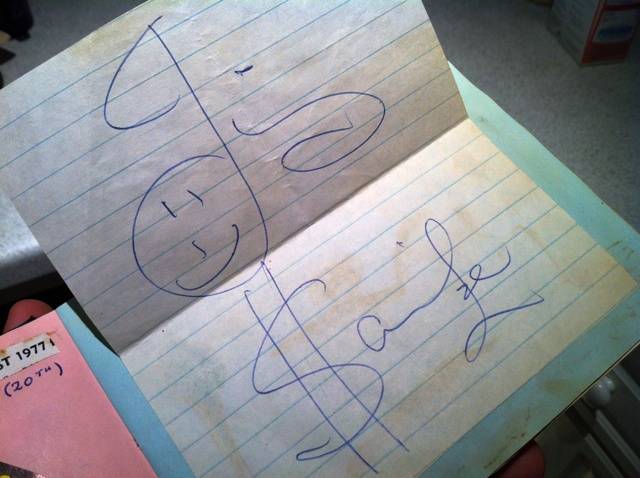 Who the ?!?!?!?
"How about that, then?" said the Geiger-enhanced one, rather inaccurately, when I showed this to her yesterday.
There are also some old comics from the 1980s and early 1990s that I didn't specifically collect so much as buy when they were published and fail to throw away, such as the complete series of Deadline, Revolver and Toxic - not the kids' comic - which she-who-must-be-particle-detected piled next to my side of the bed some six months ago in the vain hope that I'd be philistine enough to leave them outside in the green bin one Tuesday morning.
No, this is the kind of crap I am filling up the cupboards with…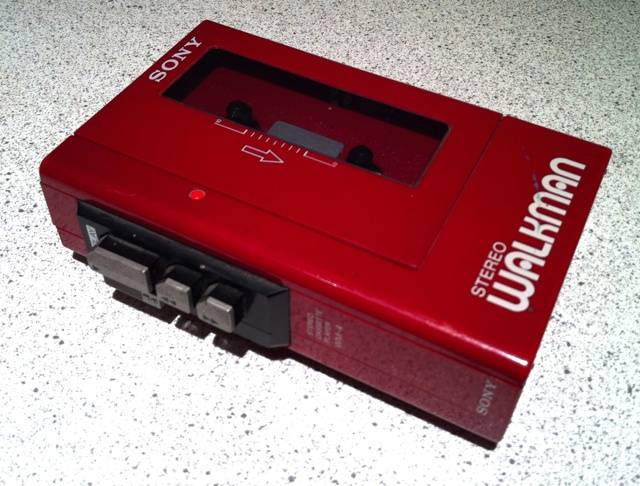 Wired for Sound
For younger readers who don't know about such things, this is a Sony WM-4, an early personal stereo - only the fourth Walkman model to be released after Sony ditched the name 'Stowaway' - that played compact cassettes. It wasn't my first or last personal tape player but it was the only one not to fall to bits or to sound like shit. It looks and weighs like a brick and takes four AA batteries: clip it to your belt and you find yourself listing involuntarily to one side.
Now, I've not used it for 25 years but it still works and I have a vague notion that a science museum might want to acquire it one day, and that's why I haven't disposed of it yet. This symbolises my problem: in wanting to be zen, I am horrified by modern disposable culture. The promise of recycling isn't enough when something isn't actually broken beyond repair.