This article is more than 1 year old
Windows 8 'bad' analyst says Store is a weakness
On the upside the Windows Store has more apps than Firefox's new Marketplace
Gunnar Berger, the Gartner Research Director who last July assessed Windows 8 on the desktop as "bad", has added a sixth instalment to his five-part review of the OS, and opined that he feels the Windows Store's lack of apps may hold back the new operating system.
Berger lists several things that excite him about Surface tablets, with the presence of a USB port, Microsoft Office, portable apps and a card reader among them. Berger also rates the ability to use a mouse an important differentiator.
But he also worries that the paucity of apps in the Windows Store may hinder uptake of Windows 8, writing:
The one thing that still concerns me is the Windows Store. When I tried to move to Android in the early years I found the app store very lacking and thus stayed with iOS for many more years. My worry with this gen1 Surface tablet isn't so much with the tablet or the UI, but what is most likely going to be a weak showing in the Windows Store. This is one of those things that can't be avoided; it just takes time for developers to write apps for new platforms. Based on what I've seen from my Win8 slate, I think it'll have some of the basics and probably enough for many users, but a robust app store is still a ways out. I will say that I have every faith that the Windows Store will become robust, especially if these apps can travel from phone to tablet to desktop."
You may struggle to read those words yourself beyond these pages, as the URL for the post, which our RSS reader time-stamped 2:34 AM on October 19th, has since disappeared. We managed to nab this screen shot lest you doubt our reportage (large JPG, with personal data from your correspondent's screen greyed out).
Microsoft's app store problems pale into insignificance, however, when compared to those at the Mozilla foundation, which today revealed its Firefox Marketplace. The first release of the marketplace contains fewer than 500 apps, by our count, and won't launch formally until some time in 2013.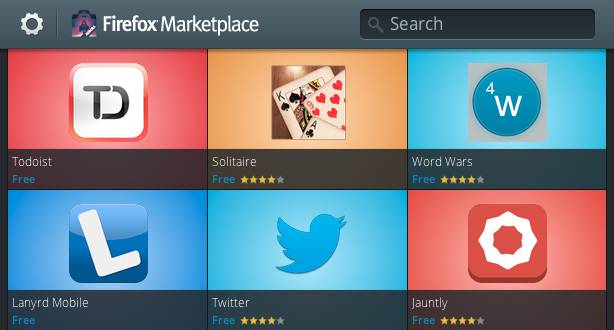 The pretty-but-comparatively-empty Firefox Marketplace
The Marketplace also lacks features found in other app stores, with Mozilla promising " payments, ratings, reviews and more soon." ®