Google has announced two new APIs to its Google Maps service, designed to allow enterprises build their own location-enabled applications.
The Maps Tracks and Maps Geolocation APIs were announced last Wednesday at Google's Enterprise blog.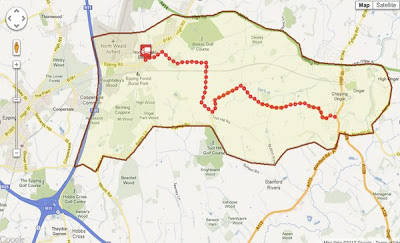 Tracking your fleet: Google's Maps Tracks API gives devs route and territory management
The Maps Tracks API puts track data collected by vehicles' GPS on Google Maps, allowing users to analyse route efficiency. "Geofencing" capabilities in the API also let enterprises build apps that would raise an alert when a vehicle enters or leaves a predefined area – for example, to manage delivery vehicle territories.
The Google Maps Geolocation API provides real-time access to the vast amount of non-GPS data the Chocolate Factory has collected – its knowledge of cell towers and WiFi access points – allowing apps or devices to determine their location when GPS is not available.
Straightforward HTTPS and POST commands are used to access the APIs, which use JSON for request and response formats.
The Tracks API is documented here, while the Geolocation API is described here. ®