Mercedes vs BMW, Boeing vs Airbus, Asda vs Tesco: the world is full of directly competing commercial entities locked in a bitter struggle for market share. In Korea, Samsung and LG go head-to-head in much the same way, so it's no surprise that LG has cooked up a rival to Samsung's Galaxy Note.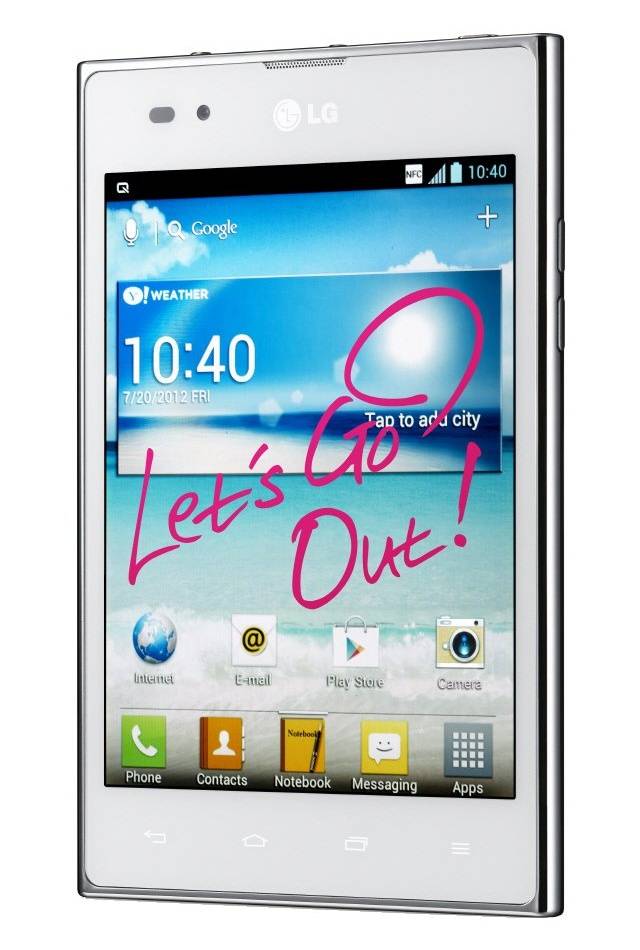 The LG Vu doesn't seem so odd at an angle...
Called the Vu, it's one of the weirdest devices I've ever clapped eyes or laid hands on, thanks to its highly unusual 5in, 1024 x 768 screen.
That large screen naturally has an impact on the Vu's physical size so while it may not be remarkably heavy, tall or thick it is very wide. At 90.4mm across the Vu is almost a full centimeter wider than Samsung's already broad Galaxy Note 2.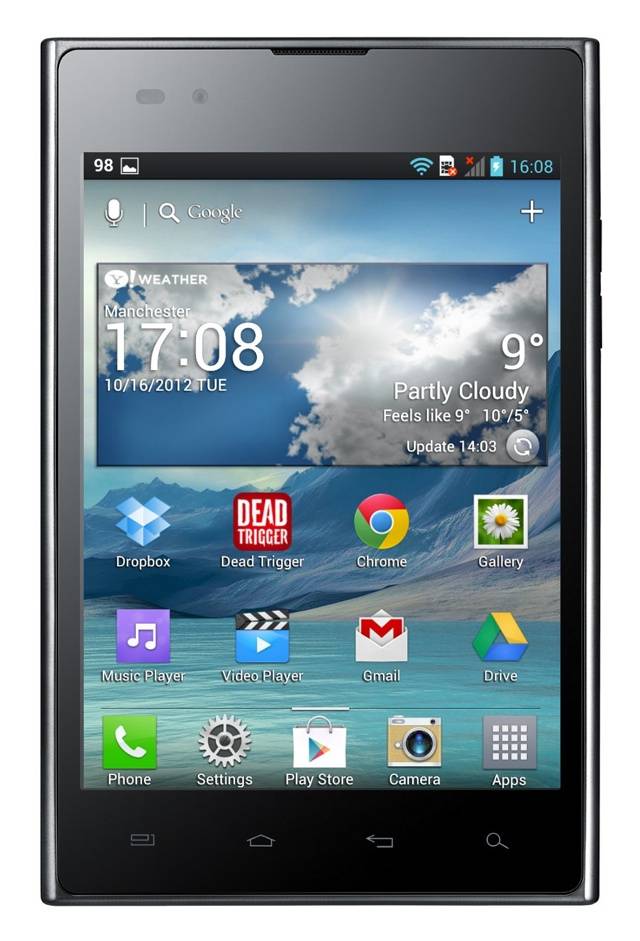 ...but face on, it doesn't quite look right
The Vu isn't impossible to hold comfortably to your ear for prolonged periods - I managed and hardly have the hands of a navvy - but the width is a factor you should keep in mind if you plan on using it in a primarily telephonic role and are a bit dainty in the prehensile extremity department.
And unless you have the thumbs of an orangutan, using it for most other things will often be a two-handed affair, just as it is with a 7in tablet. The reverse side of the coin is that the width of the display gives you a huge amount of room to play about with.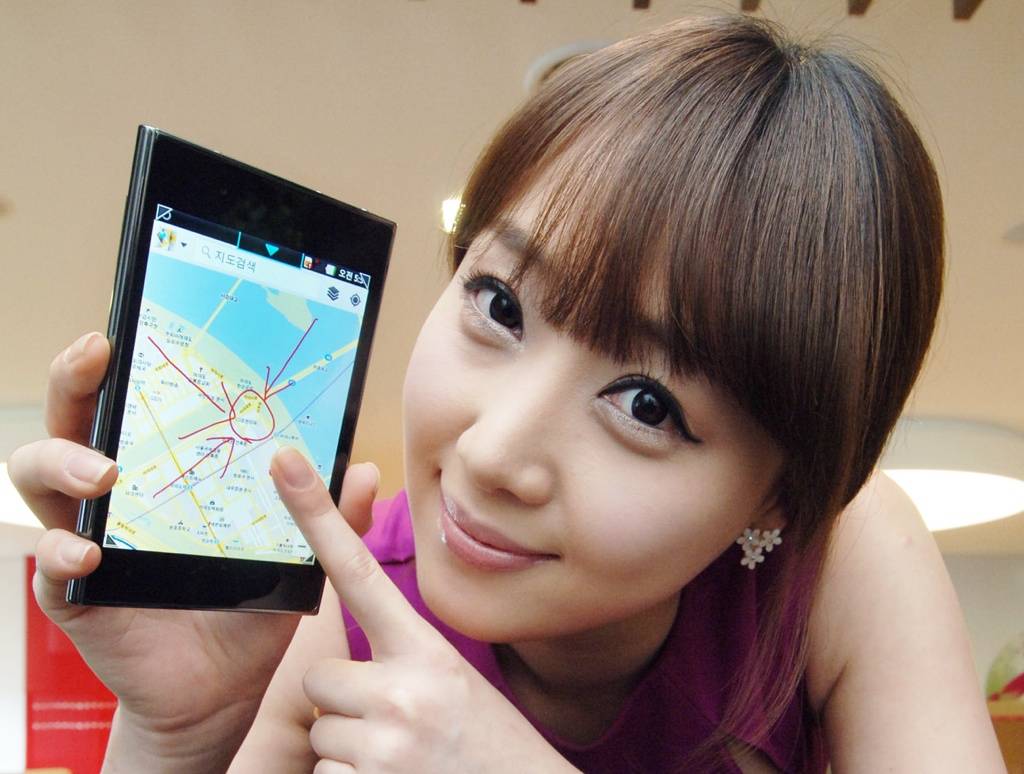 Sense of scale: LG Vu and chum
LG hasn't really done anything to take advantage of the extra screen width so the Optimus 3 interface overlaid on Android 4.0 Ice Cream Sandwich looks very much the same as it does on the LG 4X HD. It only ranges four icons across the display despite the fact an extra one would easily fit.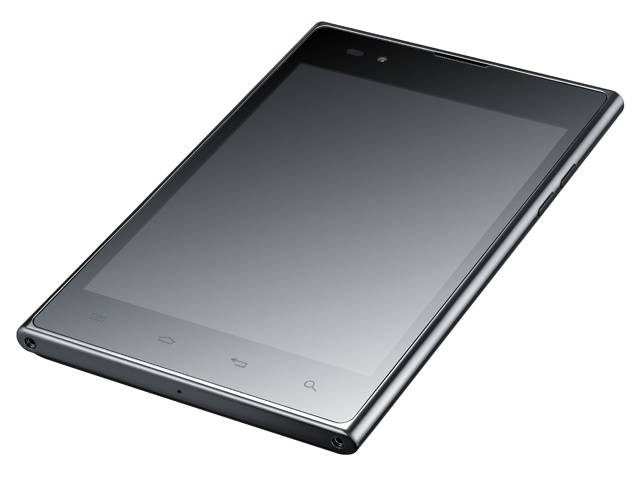 Will your thumbs reach across?