Google's OS in the console
As to what powers it, the best I could get from Renault was that it's a TI OMAP chip of some sort, which would have been my guess anyway. What has prompted Renault to call R-Link a tablet, and what separates it from the satnav herd, is that you will be able to download apps onto it from the R-Link Store to tailor its functionality to suit your needs.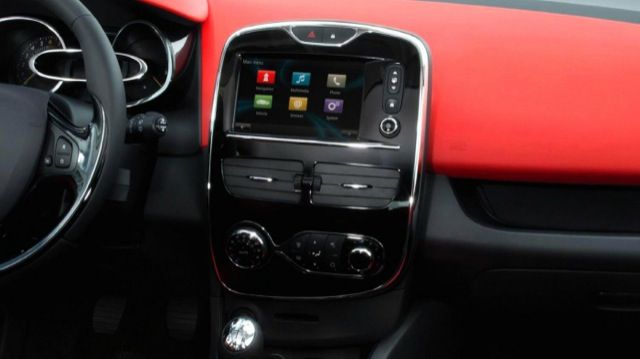 It's called at 'tablet' but it's not a Nexus 7 fixed to the dash
The initial range of apps will be limited to around two dozen largely due to Renault's understandable desire to ensure that they all have reliable voice command integration and work in a way that doesn't distract the driver and cause a shunt.
All R-Link content will be created and curated by Renault, and will only be available on subscription. To hear some journos howl when they heard the s-word, you'd think Renault had just shot their pet dogs, but it's not that unreasonable a move. After all, someone has to pay for the 3G data the apps will use.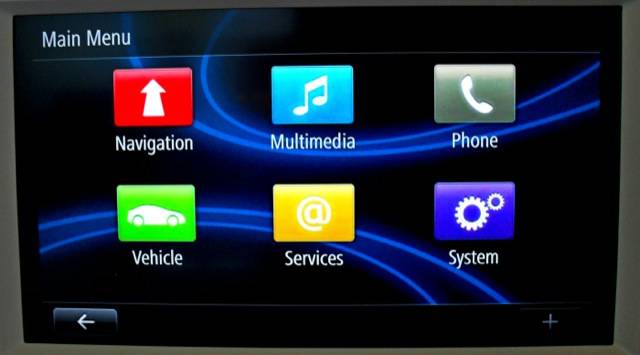 There's Android underneath but not on top
Exactly how much this will cost is still to be determined though what we do know is that in the UK Orange - aka Everything Everywhere , aka EE - will be hauling the data and that the first four data-hungry apps - Twitter and e-mail clients, a weather forecast and TomTom Live - will be bundled together in a starter pack that will be free for the first three months of ownership.
It's worth clarifying at this point that R-Link doesn't require you to cough up for apps and data - the basic TomTom navigation and multimedia system will work just fine without being connected to the web.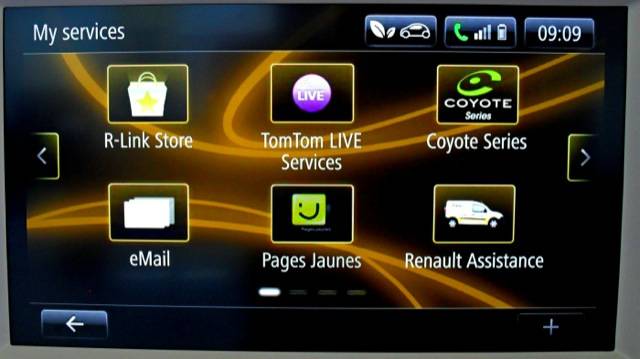 One car, one account, and no more
Something Renault has perhaps overlooked is multiple account support. Want the other half to be able to sign in to their account when using your Clio? No can do. Want to sign into your account when you're sitting in an R-Link equipped rental? Again, not a chance.
There may well be good reasons for Renault insisting that one car equals one user account, but it is keeping mum about them at the moment. Either way, I think this will limit the system's apeal.
My admittedly limited time with R-Link left me reasonably impressed. The Twitter and e-mail clients seemed to work well, and one app already demonstrates that Renault is prepared to let R-Link's hair down: a sound generator that pipes the engine noise of a selection of sporty or classic Renaults through the excellent standard-fit stereo.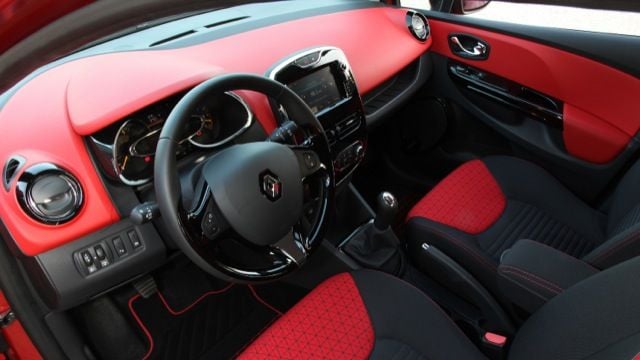 The Clio's cabin is a very nice place to sit
So, despite it manifestly not being a tablet on your dash, the system shows promise. And being app-based means it should be a darned site easier for Renault to keep it looking and feeling up-to-date over the lifespan of the vehicle than might overwise be the case. And all on a car starting at just £10,595 too. ®