As a MacBook Pro owner, and yet a fan of the ThinkPad range since the early IBM days, it would be easy for me to assume Lenovo's new IdeaPad U410 Ultrabook fills the gap as the ultimate middle ground model. Indeed, it's a ThinkPad descendant that looks like Lenovo desperately wants an Apple lawsuit.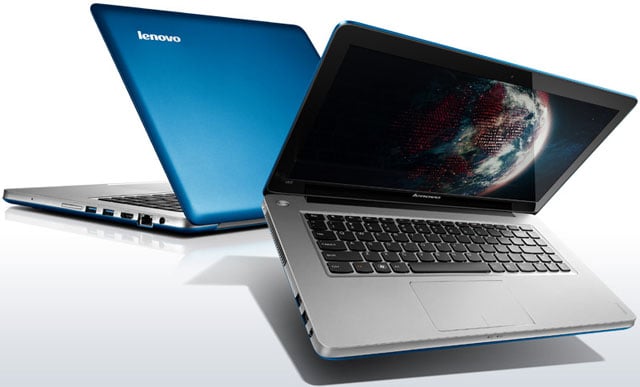 Lenovo's IdeaPad U410 Ultrabook – looks familiar
However, this is unlikely to be the case as, to be blunt, it feels cheap. Perhaps if it weren't trying to be a MacBook clone I wouldn't care about the lifeless grey plastic feel to what's supposed to be aluminium – or the non-backlit keyboard with its undersized keys. At first use this seems a bit like a knockoff product that I would hesitate to buy.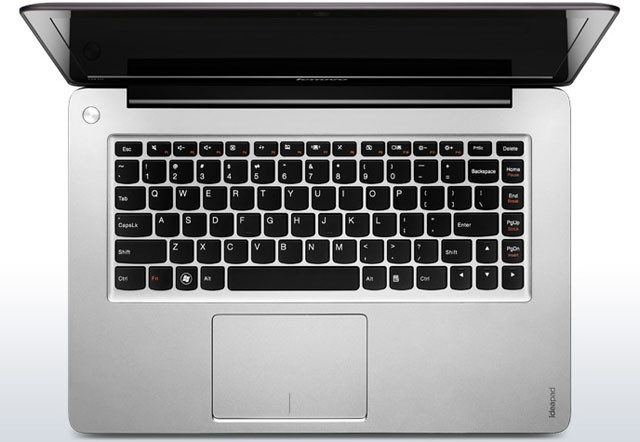 Key issues
When you actually get down to the hardware though, for the £650 this review model costs, there's actually some decent kit included. Here I have a dual-core 1.7GHz Intel Core i5-3317U (which TurboBoosts up to 2.6GHz), 8GB of DDR3 and a 1GB NVidia 610m GPU. This makes for a decent performer with a PCMark 7 score of 2977 PCMarks.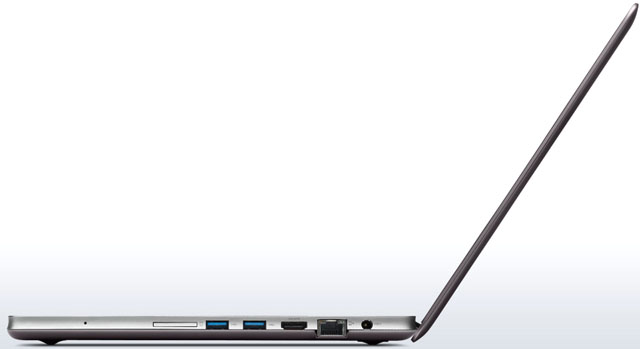 SSD and HDD combo on board
One feature that I do very much like is the inclusion of a 32GB SSD which, although it can't be used for storage, does vastly improve the system responsiveness. Lenovo has nicely streamlined this cache, making it invisible to the user, but when I ran Crystal DiskMark on the 750GB HDD, it returned 285MB/s reads! Admittedly I only got 80MB/s when writing, but considering that 750GB of SSD storage alone would cost as much as the entire U410...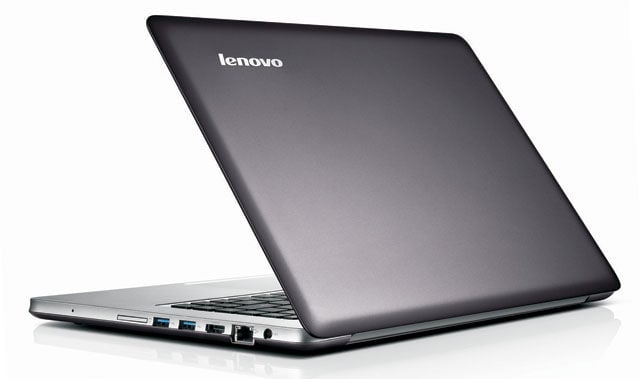 Perky performer which would benefit from a higher resolution display
From a performance perspective I find the U410 surprisingly powerful for a 14in machine, but the user experience is still letting me down a bit. A 1366 x 768 screen may well be described as HD of sorts, but it leaves a lot to be desired in terms of working area and overall image quality. With the U410 on my lap, I can easily see pixellated edges and the 'fly-screen' effect. I also find the screen to be excessively glossy and reflective.