Power games
Lenovo claims that you'll eke out 9hrs from the battery in this model, but I don't see how that is realistically possible. Tests with the admittedly aggressive PowerMark 1.2 benchmark showed 3hrs 43mins of battery life and from using it for the last week I have seen no more than 5hrs in a real-world scenario.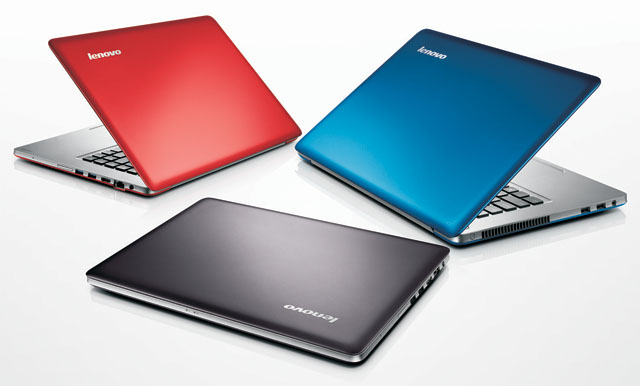 Battery life claims appear wishful thinking in everyday use
Yet the biggest problem I encountered relates to the power adapter and its apparent distaste for charging. I found that if you so much as shuffle the U410 on your lap the power adapter will worm its way out and stop charging. Unless you plug it in and leave it alone in another corner of the room, it won't charge at all. This makes it impossible to use if the battery is flat. I expect that this is simply a result of the use and abuse this review unit has seen, however, this is the kind of flaw that might manifest in a retail unit later in its life.
As for software, Windows 7 Home Premium comes as standard and there is delightfully little bloatware, with the exception of McAfee AV. Lenovo has included ooVoo for video conferencing and OneKey Recovery from CyberLink. OneKey is so integrated into the system that Lenovo actually put a physical button for it on the left side of the U410, next to the power button. So much for its name though; pressing the button brings up the dreaded Windows 7 UAC dialog before you can actually use the program.
Verdict
If you want a decent bit of hardware at a not-unreasonable cost, then you might consider the IdeaPad U410. However, despite the good features like the SSD cache I, feel that Lenovo has not delivered on what it claims, specifically in the battery department. Also, if you are spending more than £500 on a laptop, you'd expect it to actually feel worth the money. Alas, as a low cost Ultrabook, the build of the Lenovo IdeaPad U410 rather disappoints in this respect. ®
More Ultrabook Reviews

Sony
Vaio T13
HP
Spectre XT
Ivy Bridge
for Ultrabooks
Acer Aspire
Timeline M3 Ultra
Toshiba
Portégé
Z830-10N

Lenovo IdeaPad U410 14in Ultrabook review
Low cost Ultrabook that feels cheaper than it looks.