America mounts attempt to top the Register's world record spaceflight
Crack Indiana boffins challenge our epic PARIS project
---
It's come to our attention that a crack squad of US students is poised to make an attempt on El Reg's Guinness World Record for the highest launch of a paper plane.
On 28 October 2010, our Paper Aircraft Released Into Space (PARIS) Vulture 1 spaceplane glided into the history books from a dizzying 89,591ft* (27,310m).
Well, it's taken a while, but the University of Southern Indiana is the first to step up to the plate to have a pop at the record. Evidently inspired by our advanced Vulture 1 construction methods, students from the Engineering Design and Analysis class have put together a vehicle - dubbed Geronimo - from "paper straws, paper board, and printer paper".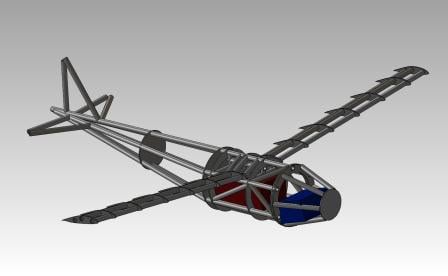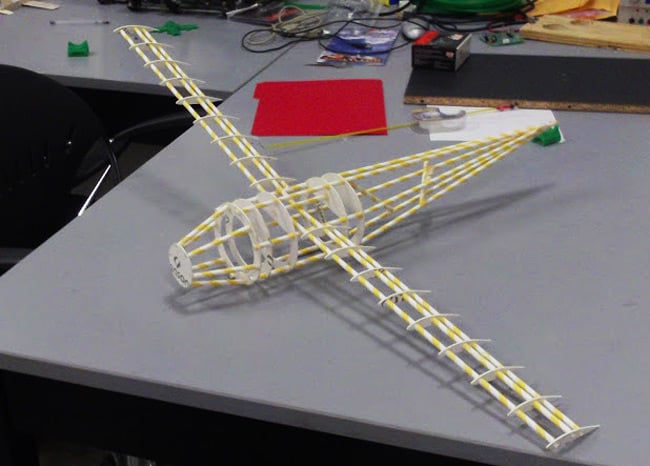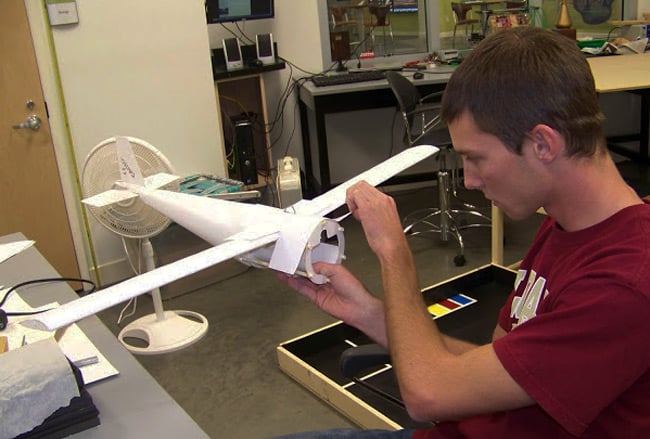 Engineering senior Brett Bielefeld (pictured above) was responsible for the design of Geronimo, as well as most of the build, but the project is a collaborative effort.
Professor Glen J Kissel, of the Department of Engineering, explained to El Reg that one purpose of the Engineering Design and Analysis class is to "expose the seniors in engineering to a project in a large team environment".
Accordingly, a substantial group will be pulling on their thermal underwear for the planned balloon launch at 15:00 GMT tomorrow, close to Rend Lake, southern Illinois. "We anticipate that the weather will be very cold," Kissel noted.
Geronimo will pack an Inventek GPS transmitting through a Tiny-Trak TU-601, so you can follow its progress via APRS on the callsign W9MOK-2. The aircraft also has a back-up Garmin tracking device to aid recovery, should the APRS capability go titsup.
The balloon main payload has its own APRS transmitter, callsign W9MOK, and three cameras to record the aircraft's release.
The target launch altitude for Geronimo is 100,000ft (30,480m). Doubtless readers are wondering just how the team solved the thorny issue of a release mechanism - something which caused a lot of PARIS head-scratching.
Professor Kissel explained: "We use a 'bow release'. This is a mechanism used in archery to hold and then release the bow. Our bow release is connected to a servomechanism that opens once 100,000ft is reached. A string slips through the open bow, allowing the plane to fall."
A cunning plan, but it remains to be seen if the University of Southern Indiana can dethrone PARIS. In the spirit of international paper-based tomfoolery, we wish the team the very best of British luck. ®
Bootnote
*Altitude in feet? See here for enlightenment.
---