Feature Microsoft launches its Xbox 360 SmartGlass software today, a free app that allows the console's film, games and music services to be tapped from a mobile device. It becomes an informative second screen to display additional content, or simply acts as a helpful go-between twixt a user's console, mobile and PC platform.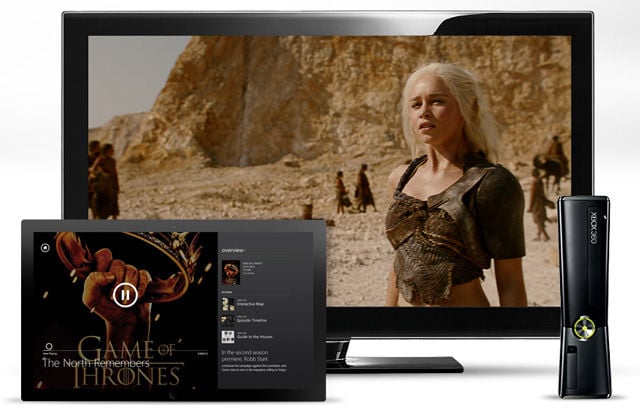 Shifting controls to our everyday touchscreen companions is an obvious move in the evolution of home entertainment, and we've already seen various mobile apps attempt to do this. However, SmartGlass steps up the pace and encourages an all-encompassing experience, uniting our tech like a user-friendly Skynet.
The headline benefit of SmartGlass is ultimately its ability to control music and video, be it local, on the cloud, or streamed from the net.
For music, the system becomes a visual remote control that'll also recommend artists similar to the one you're listening to. Users can read biographies, cue up the next track and - provided they have an Xbox Music Pass - send streamed tunes between devices. Not surprisingly, Microsoft's new Spotify competitor, Xbox Music, is heavily embedded.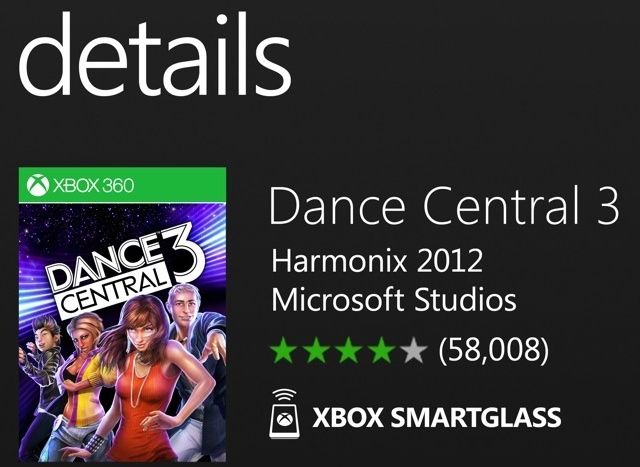 Look for the logo
SmartGlass really shows its panache with movies and gogglebox fodder. Viewers can instantly send content from, say, the TV to a Windows 8 tablet and continue watching from exactly the same point in the programme. Need to quickly drop the kids off at the pool for a swimming lesson? You can carry on watching a film on your Windows Phone 8 handset while you're waiting for them to come out.
That said, the content will only play on one device at a time, so folk back home who are watching the same flick will have to wait until you return.
While a film is streamed to the Xbox, the secondary screen can be used to view additional information such as the bios of actors that appear in a given scene. But, ultimately, it's no different than doing an IMDB or Wikipedia search on your iPad, Android phone or laptop while you're watching.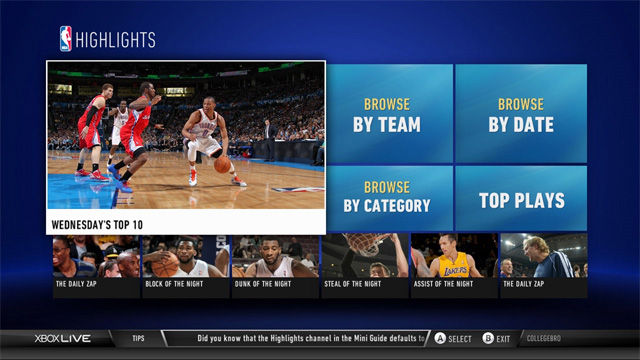 Sports stats appear too - but it's not hard to get them on other platforms too
For the sports enthusiast, the second screen will provide plenty of relevant content to scan through on match day, from scores and stats to replays and competitions. Again, though, it's not as if you can't do this using other devices, apps and website.
And it does mean your tablet is tied down to SmartGlass while you 'watch' the telly, so it could feel inconvenient for those who wish to tweak their fantasy team, or have a quick dose of Facecrack at half time. You could always switch out of SmartGlass mode, mind.
SmartGlass works the other way too. When users want to surf the web using the Xbox browser, SmartGlass allows your tablet or phone to act as an input device. Handy, since the Xbox controller isn't really geared up for quick text entry.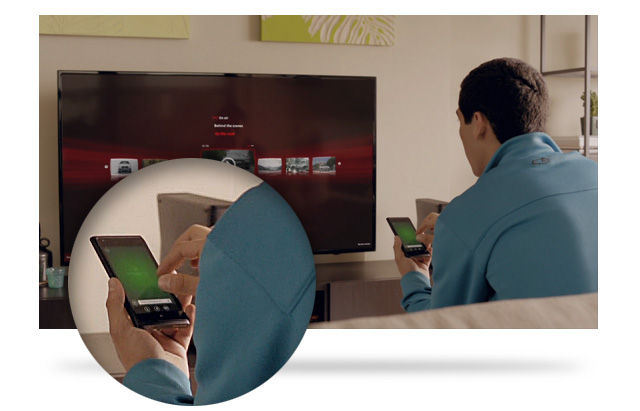 Like Apple's Remote app, and so many others, SmartGlass doubles up a s a device navigation controller
And, as per the content streaming, SmartGlass provides the ability to share browsing sessions between devices and to continue browsing the same page on the other platforms, something other platforms also already do. For instance, iOS 6 and Mac OS X 10.8 have "iCloud tabs" for users of the free iCloud service to ensure each device's copy of the Safari browser lists what's being displayed by Safari on all the other Apple gadgets they own.
Finally, when it comes to gaming, the app is suitably primed for a variety of SmartGlass screen-sharing and extra controller features, giving Microsoft the tablet integration its rivals have adopted.
While Sony's console pairs with the PS Vita and Nintendo's Wii U only supports proprietary Ninty slates, Microsoft has - or, rather, has promised to - open things right up, claiming you probably have a device that handles SmartGlass already. Alas, there is a window of Windows 8 exclusivity with that, but the company has said it will expand support to other operating systems too.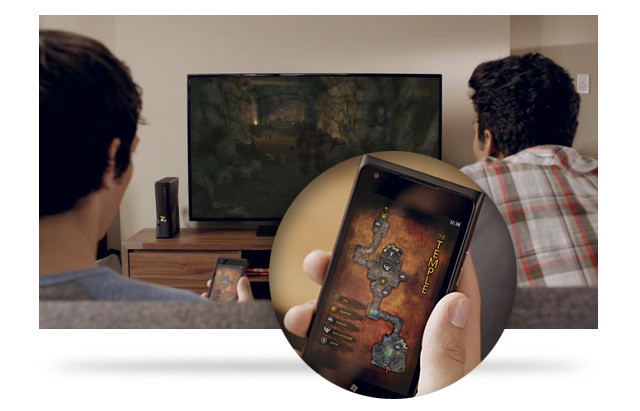 SmartGlass isn't yet ready to double up as a game controller, only to provide extra game screen space
At launch, only a few games will feature the "SmartGlass Dual Mode". Will third-party developers hop on board? If the Wii-U is a roaring success, there will certainly be plenty of games with tablet-located extras that could be ported across.
Not that they are identical products, mind. Both seek to improve the gaming experience with a secondary display - something Nintendo introduced with the DS, of course - but the Wii-U allows remote control of the game itself, whereas SmartGlass seems far more focused on providing additional content.
An example of how the extra display is used is the Xbox's open-world racer Forza Horizon in which SmartGlass acts as a GPS device and shows your vehicle position on a live map of the game. But Dance Central 3 merely uses the second display to queue up the next song to save time flicking through menu screens in-between dance-offs.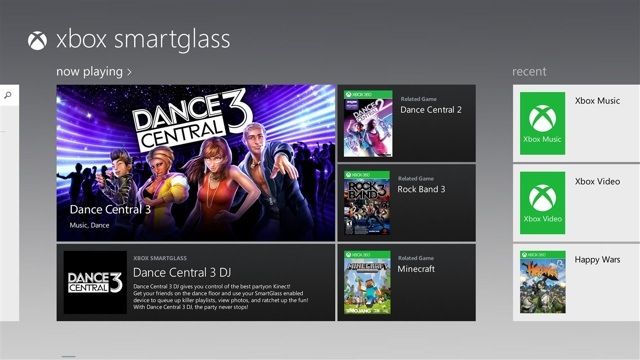 SmartGlass in the 360 Dashboard
Xbox SmartGlass is available from today on any Windows 8 device, be it smartphone, tablet or PC. It will launch on iOS and Android handsets early in 2013, Microsoft has promised. ®