This article is more than 1 year old
Fifa 13 game review
Kicks balls
Review Nearly a month has passed since EA kicked off sales for its latest Fifa release and, despite an influx of other impressive titles including PES 2013, the king of footie games remains firmly at the top of the UK charts. That's hardly a surprise in a population so grossly obsessed with the 'beautiful game'.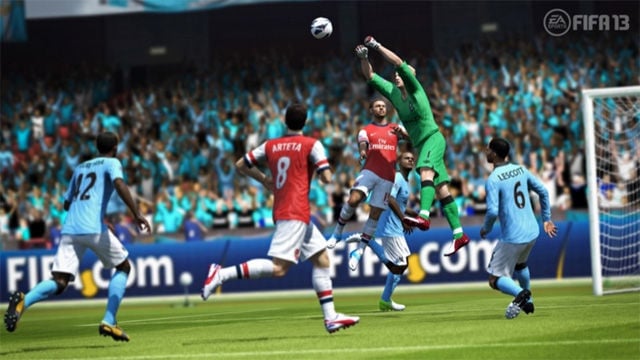 Kept alive with a Hart beat
Five or so million people rushed out to buy the game in the first week of release, most probably happy to simply refresh team kits and player attributes and officially send Van Persie-like traitors to their latest squads. There are plenty of other reasons to upgrade, though. This is undoubtedly the best Fifa yet, then again, I'll probably say that every year.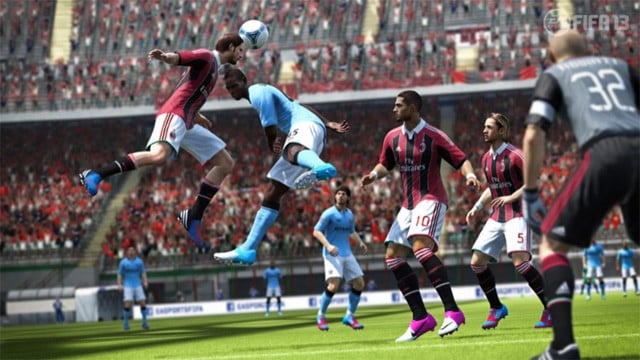 Heads and fails
Gameplay for starters feels more fluent, with player movement fabulously enhanced. Where as in previous versions, AI-controlled teammates would either jog offside too easily or fail to make the desired run at all, they read my mind much faster in Fifa 13, darting onto my through-balls as intended. There is certainly a cleverer feel to attacks.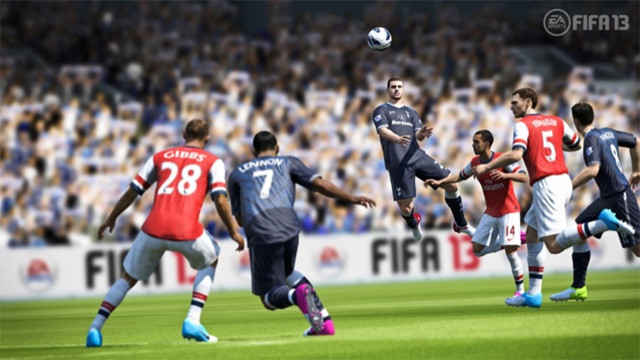 Spurred on to win
To balance this out, EA has introduced 'First Touch Control', which makes players react differently when receiving balls based on their rating, positioning and surrounding pressure. It essentially means gamers have to act with less margin for error to maintain realism; slow down, be accurate, or continuously cock up and lose control. It can be frustrating, but gives those hard-earned goals a greater sense of achievement.