Philips eyes trendy homemakers for app-controlled e-lights
1970s mood lighting revived for internet era
---
Apple fans eager "to start experiencing light in a completely new way" - yes, that's exactly what it says here - will soon be able to to do so courtesy of Philips.
Heralding what the Dutch electronics firm is calling "a new era in home lighting", Apple Stores in the UK will this week begin selling the networkable LED lightbulbs that can be controlled by an iOS app.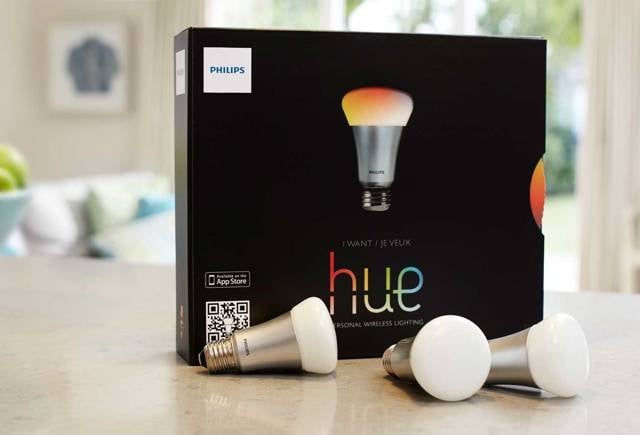 Says the shockingly naff spiel: "Philips Hue signals a new era in home lighting both in the way we think about and experience light in our homes."
Ommmm.
Most of are happy enough to flip and switch and have enough light to read by, but Philips anticipates a world where you "personalise your home lighting experience with custom settings... save your favourite light scenes for each room or time of day and recall them in an instant... use any photo on your phone as a colour palette to paint your room with light and bring your memories back to life... [and] let light wake you up refreshed or help your loved ones fall asleep".
The £179 starter kit includes three 50W-equivalent bulbs, and a box that plugs into your broadband router to maintain a wireless link to the bulbs using ZigBee technology - it uses the ZigBee Light Link standard.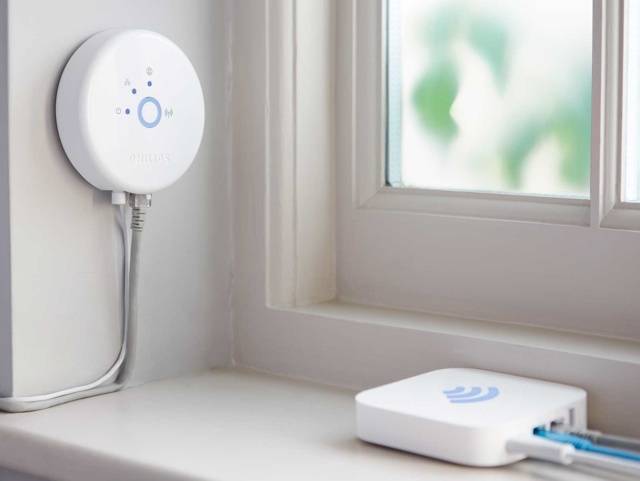 Hue's ZigBee adaptor
Download the Hue app, and you can change the tone of the white light each bulb emits. More usefully, you can set them to go on and off at certain times - handy when you're away - and even turn lights on remotely over the net, though this requires you to create an account with Philips.
Individual bulbs cost a staggering £49 - more than ten times the price of an ordinary bulb. They're also screw-caps - E26 and E27, to be precise - so not much use to those of us with bayonet light fittings, though presumably Philips will ge round to these too if there's demand.
Hue goes on sale on 30 October. ®