This article is more than 1 year old
Forstall ousted from Apple after refusing to apologise for Maps
Took him to the exit instead of the CEO's office
iOS chief Scott Forstall was ousted from Apple because he wouldn't say sorry for Maps, the WSJ reports. Forstall, who oversaw the production of iOS6 and its Apple Maps app, apparently refused to sign the official apology later offered by Tim Cook to customers for the poor quality of the navigation product.
According to the Journal, that was the last straw for Cook.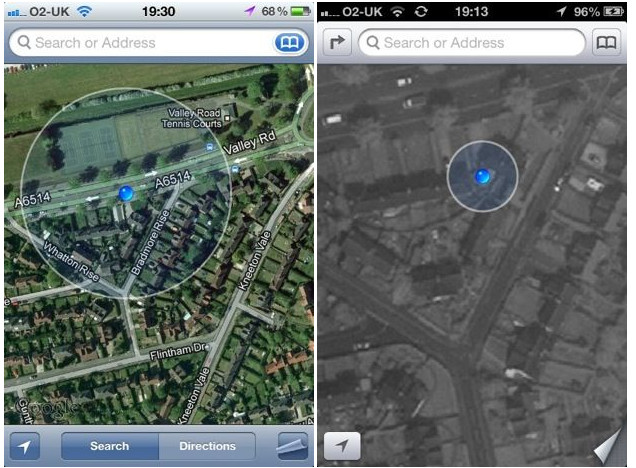 Landscape changes at Apple: Apple Maps have left Forstall stranded
A Jobs protégée and Stanford grad, Forstall rose fast through the ranks of Apple after joining in 1997. He worked on Mac OS, then iOS and Siri and in a Businessweek profile just after Jobs' death he was tipped as his successor. But his Jobs-style attitude to his co-workers didn't go down so well.
His departure was announced by Cupertino as a "change to increase collaboration across hardware, software and services".
Doesn't seem like collaboration was his strong suit.
Forstall is also held responsible for the trend towards kitsch in iOS design - the fake leather stitching on native apps like "Find my friends" and an emphasis on getting the shadows right on ring-binder simulations in the contacts book, for example.
It's a trend called skeuomorphism (replicating the shape of old forms in a new medium) that Ive is said to personally dislike and has seen Windows 8 praised above iOS for its cleanness of design.
Siri - Forstall's brainchild - is ambitious but has failed to fully deliver. Maps has proved to be the killer blow though, because people actually used that so they noticed it was bad.
Senior Vice President Eddy Cue will take over Siri and Maps. Executives Jony Ive and Bob Mansfield will also expand their roles. The company said that the changes would help consolidate its online services. ®