Nokia hopes to make a splash in the Windows Phone 8 pool when its Lumia 920 and 820 hits shelves later this week.
The hotly anticipated Lumia 920 takes Nokia's PureView photography tech into the WinPho arena with an 8.7Mp sensor and f/2.0 aperture.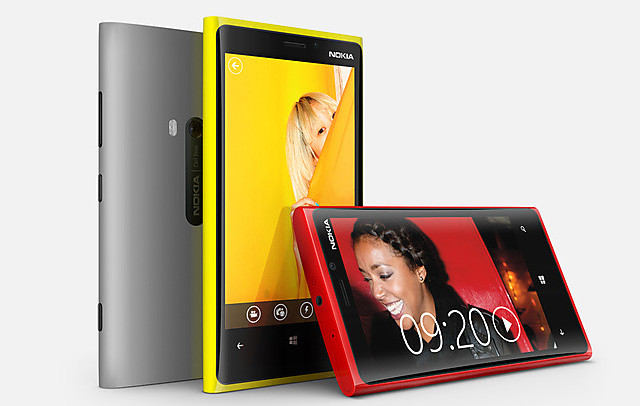 The results - unlikely to be as impressive as the fake footage used in Nokia's advertisements - should still look pretty crisp on the phone's 4.5in, 1280 x 768 LCD screen.
This boasts 16.7m colours, Corning Gorilla Glass protection and sensitive touch technology, which allows customers to use the display with gloves on.
A dual-core 1.5GHz Qualcomm Snapdragon S4 chip keeps things ticking over alongside 1GB of Ram and 32GB of on-board storage. There's no slot to use to expand the capacity, although it does at least pack double that of its competitor - the HTC 8X - which also rolls out this week.
As with its rival, Nokia offers a stripped down WinPho 8 model too, the Lumia 820.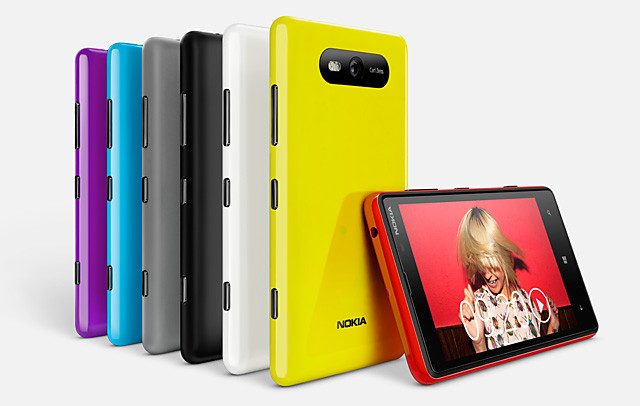 Here you'll get a 4.3in, 800 x 480 display, with increased brightness and the glove-friendly sensitive touch feature found in its saucier sibling.
The Lumia 820 doesn't cut too many corners either, boasting a dual-core 1.2GHz Qualcomm Snapdragon S4 processor and 1GB of Ram. OK, so there's only 8GB of internal storage, but this does have the option to expand by 32GB through Micro SD.
There's also a focus on camera tech, with an 8Mp sensor, Carl Zeiss Optics and a pair of LED flashes for extremely low-light conditions. Both handsets shoot 1080p HD video at 30fps.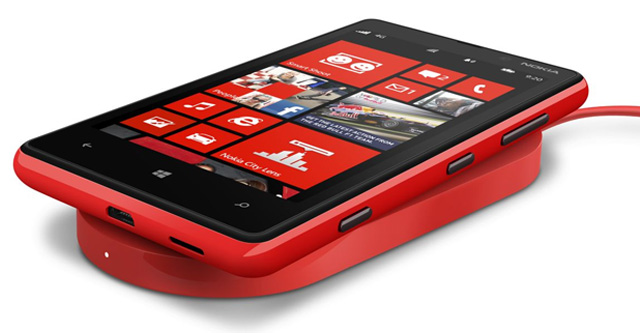 Another trait each blower shares is Qi wireless charging support, which makes use of various peripherals - including Nokia's DT-900 (pictured above) - to re-juice devices without a cable connected.
The Nokia Lumia 920 will be available exclusively on the EE network from launch with Phones4U the only UK retailer to stock it. Prices start from £20 on 24 month contracts, or £46 for 4G.
Meanwhile, the Nokia Lumia 820 will be offered through O2, Carphone Warehouse and Tesco. Both devices ship early November. ®
Similar topics