This article is more than 1 year old
World of Warcraft: Mists of Pandaria review
Paw choice?
Farmer meth
The Tillers are peaceful farming Panderan who add a new Farmville/HarvestMoon element to the expansion. After a quest chain, that involves far too much rock bashing, these fatties introduce me to growing veg, which can be quite lucrative, as well as fun and addictive. As I write, I have my alts farming carrots day and night, while I take turns in levelling them. It's true, I'm the chick who stares at goats.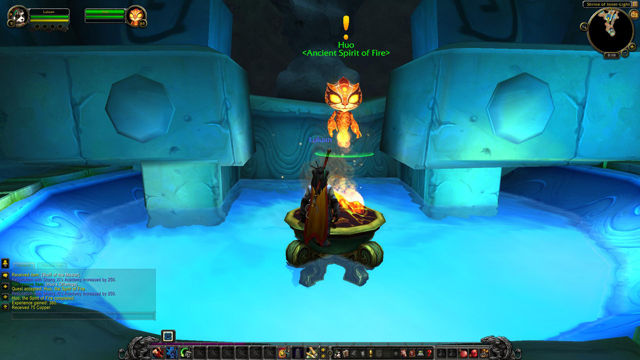 Cat scan
In the Mists of Pandaria PVP is expanded with two new Battlegrounds. The Silvershard Mines is fast and fun and involves catching mine carts and needs teamwork and strategy.
The Temple of Kotmogu is a fight over four orbs, which you need to camp to score points. So far, I have one word to describe it: chaos. The only things that save me getting lost in the mêlée, are some lightning fast reflexes and screaming orders over chat.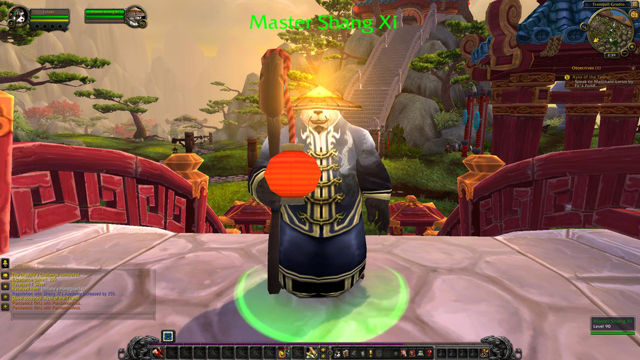 Shang looks high
With the introduction of Challenge Mode, it's now all about timing for hardcore gamers. Five man dungeons on crystal meth. Killing bosses in the quickest time possible.
Dungeons are all about the funny, as the first Stormstout Brewery showcases Blizzard's ability at humorous killing floors. "Oh no, not the alcomohol, you damn monkeys!" I haven't reached the End game content yet, but the three new raids and six additional dungeons are something I am looking definitely forward to.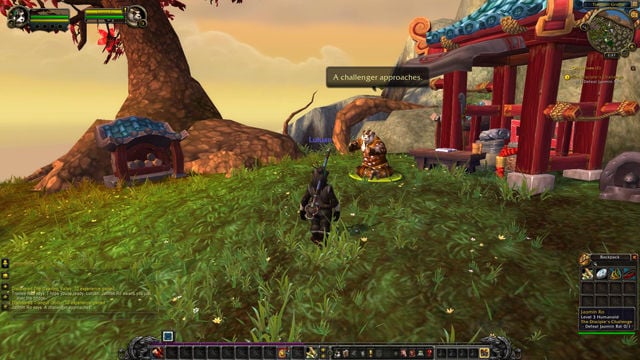 Fight cub
Verdict
Over time I grew rather disappointed with Cataclysm. By contrast, as an expansion, the Mists of Pandaria is more imaginative, exciting and just plain alive. That said, the graphics engine and the general feel of the game is becoming dated when compared to innovative young upstart like GW2. Luckily, the lighter more humorous tone – combined with pet battles and Pandas – prevent the Mists of Pandaria from becoming tedious or unbearably predictable. It's entertaining, but I'm not sure where Blizzard can go next or how it can justify my monthly pay to play money for what amounts to, old rope. ®
More Games Reviews

Guild Wars 2
Darksiders 2
Lollipop
Chainsaw
Ghost Recon:
Future Soldier
Max Payne
3

World of Warcraft: Mists of Pandaria review
Luscious new content held precariously together with ageing game mechanics. Available on PC (tested) and Mac OS X.