A bug in Borderlands 2 has spread like virtual flu, permanently killing off characters if they die during a game. Worse, some players are deliberately spreading the infection to gamers they don't like, it has been claimed.
The issue only affects Xbox 360 players - the sound you can hear is our very own PS3-loving 'Anonymous Coward' sniggering - and is being passed around by those with modded consoles. Tweaked boxes allow gamers the ability to access a "badass" mode which gives their characters an unfair advantage through super weaponry and armour.
However, when a player with an unmodded console joins a multiplayer game in which someone is running badass, they too are booted onto the mode. Unfortunately, this means they're then susceptible to a bug which deletes characters rather than respawns them should they die during play.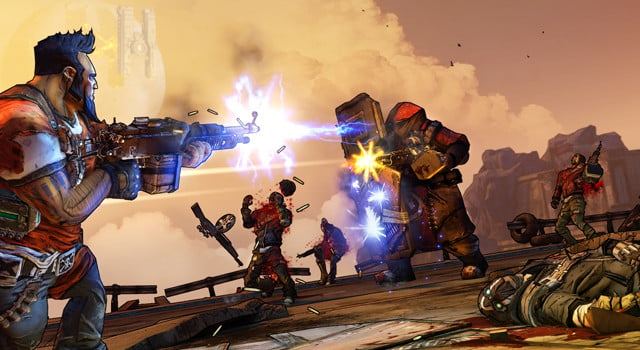 Bye bye
Developer Gearbox warned customers of the issue last week, alleging that some players were using the bug to deliberately sabotage the characters of legitimate gamers.
While a fix is being knocked up, Gearbox advises to only play with people you trust and to avoid public games. Alternatively, use the "save and quit" option during affected games in order to reload the character later on. There has been no word on whether any characters lost as a result will ever be reinstated. Players beware.
You can read what we thought about Borderlands 2 here on Reg Hardware.®
Similar topics