El Reg acquires wildly dangerous laser cannon (with lightsabre option)
Soon to be mounted on head of a shark. Or maybe donkey
Here are a few examples of Krypton output via bits from the expanded lens kit. You can see (clockwise from top left): the supplied dust cover lens, projecting a tight dot, and the line, galaxy and cross.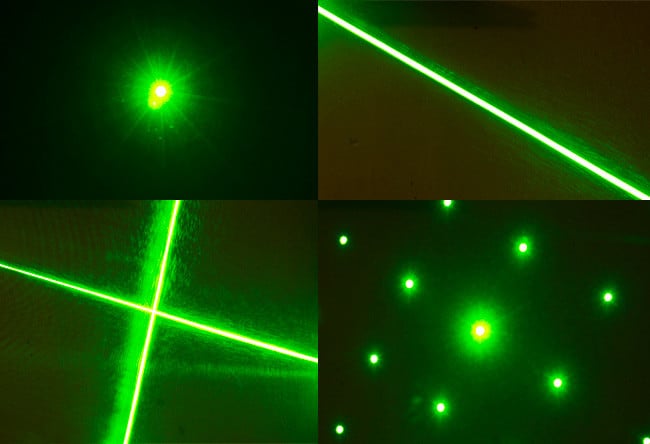 There's also a "flashlight" lens, which is a fairly tight beam diffuser, and a wider flood lens which made for some interesting illumination in this long-exposure shot: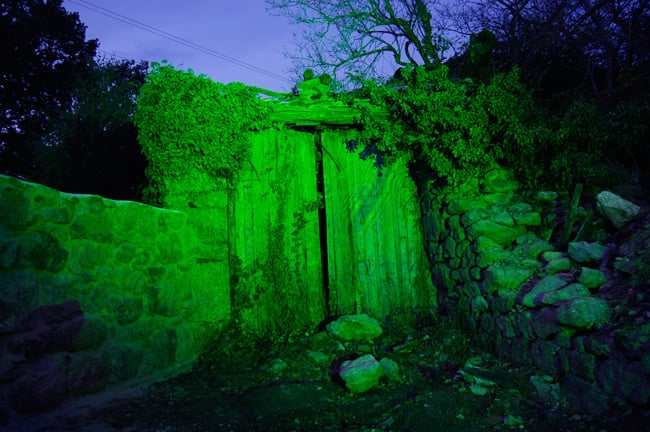 Unsurprisingly, this artistic effort didn't much impress Katarina, who was eager to indulge in some lightsabre action...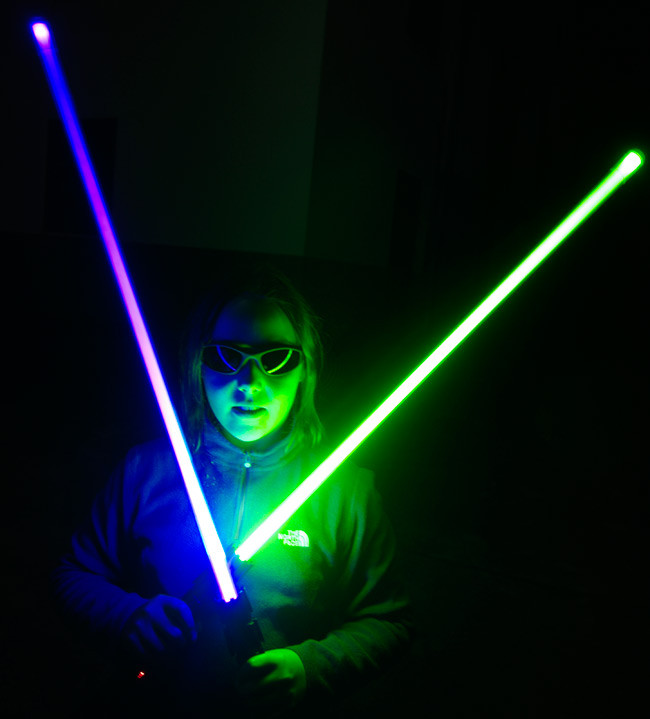 ... and here she is attempting to Jedi a rift in the fabric of time and space: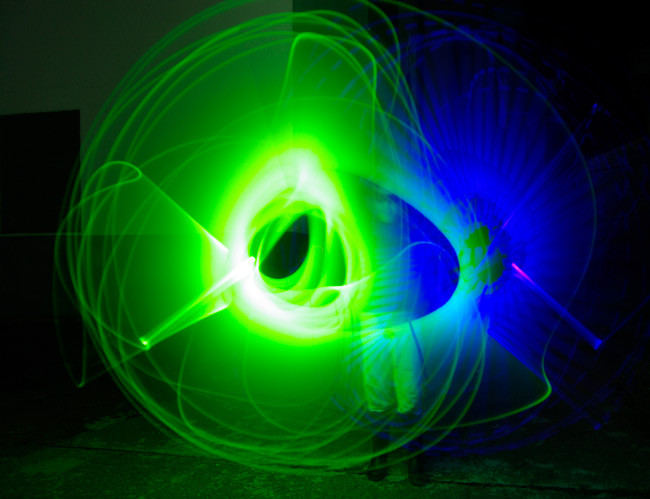 The lightsabre option is great fun for kids, and doubtless for many Reg readers who've long dreamt of battling the Empire. We, though, have other plans for the lasers.
Yes, these do include getting our hands on a shark, but we're also putting together a serious scientific experiment, details of which will be revealed in due course.
While you ponder just what cunning plan we're formulating, here's a really nice 30-second exposure of the Arctic in action, as Katarina and I attempted to melt a stone building some 30 metres away: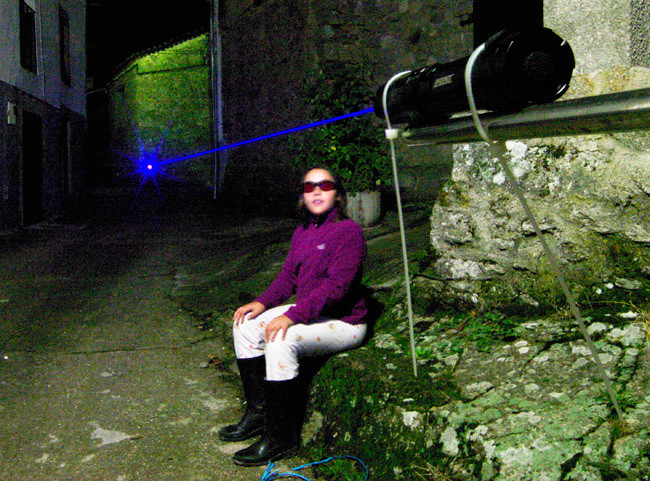 In case you're wondering, the village was pretty well deserted when we did the above test. Just in case, I had someone posted round the corner to prevent any stray local from wandering into the beam. After the health and safety shoeing I copped over the Portuguese builder in a hole outrage, I'm not taking any chances. ®