Featuring in that new James Bond film, the Sony Xperia T may not be 007's most advanced piece of kit, but it is one piece of Skyfall hardware that you can actually buy. Sony is clearly throwing the kitchen sink at the publicity effort, plastering bill board ads with the device and paying what must surely be an awful lot to be spied with the spy.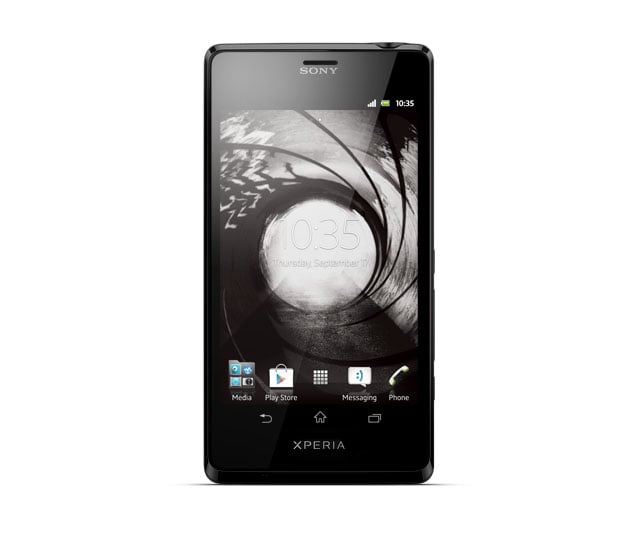 I-spy: Sony's Xperia T
Like, err James Bond, the Xperia T isn't designed to be opened up – you can't pop the back out or replace the battery but it takes a micro SIM and a micro SD card up to 32GB. A micro USB port takes care of charging and the like. Sony's design is a fresher than key rival Samsung – the Android phonemaker to beat – but unfortunately the premium look of the phone is let down by the materials. It just feels a little, well, not premium.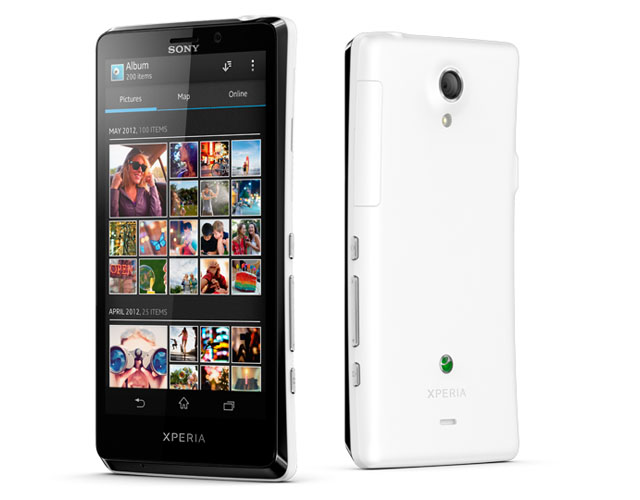 The Bond phone gets a Silva silver option
It's mean to quibble over a Sim Card slot, I guess you'd only notice its kid's toy clear plastic hinges on the rare occasions you swapped the micro SIM or SD card in or out. Yet this slot is your starting point with this mobile, and it looks and feels cheap. Likewise, the plastic back of the phone is a little lightweight and raspy, lacking the premium tactility of the metal and glass of rivals like the iPhone.

The distinctive curve of the Xperia Arc re-emerges
Besides a return to the curves of the SE Xperia Arc, the other key design feature is that there is no physical home button, just a line of buttons on the right hand rim of the phone that control power, volume and camera. The power button lies just below standard thumb position, which I find slightly annoying. The virtual back, home and all open applications buttons lie at the bottom of the screen, which looks good, and works fine except when you're typing – it's all too easy to occasionally hit the home button when reaching for the space bar.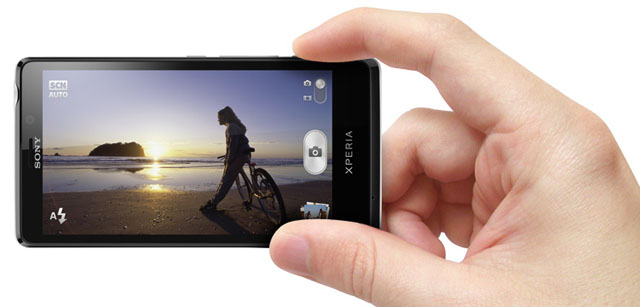 Shoots full HD video and 13Mp stills
The stand-out feature of the T is the bright, crisp, 323ppi, 1280 x 720 resolution 4.55in touchscreen – animated videos of flowers pop and the preloaded film trailers look great. Widescreen films are pulled out to the edges of the screen, which makes for a great engaging viewing experience. No doubt Sony will have a full-length version of 007's latest outing available in hi-def in due course. Optimised movies are available to download from Sony's store for a price.