Die another day
Entertainment aside, for standard phone use – reading emails, browsing the web – the vivid screen's wow factor is muted somewhat although the overall size helps. Indeed, being a big bright display, battery life is impacted. Out of the box, doing an average amount of work on the phone, it's done in just under a day. I wonder what Q would make of this?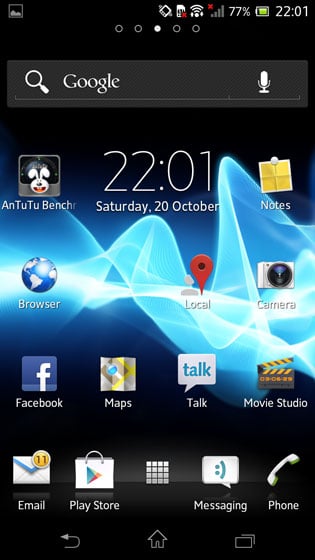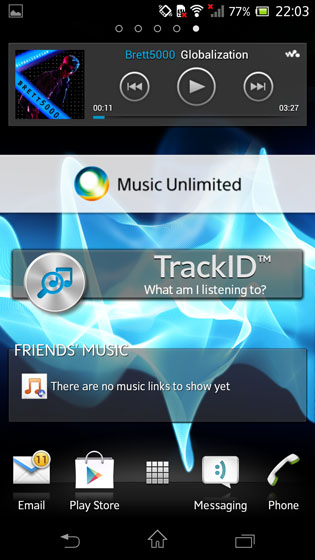 Home screen and music overload
He might be curious to note that – along with the smooth running 1.5 GHz dual-core Qualcomm Krait processor – the handset runs Android Ice Cream Sandwich, not the latest Jelly Bean. Sony's UI enhancements include a few widgets squished on top, such as the photo flipper – a virtual rotating sheaf of photos which is attractive, fun to spin round, and makes good use of the high def screen.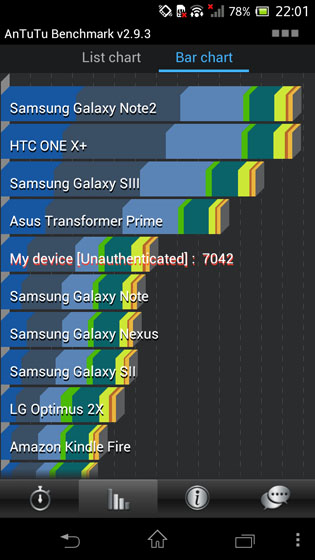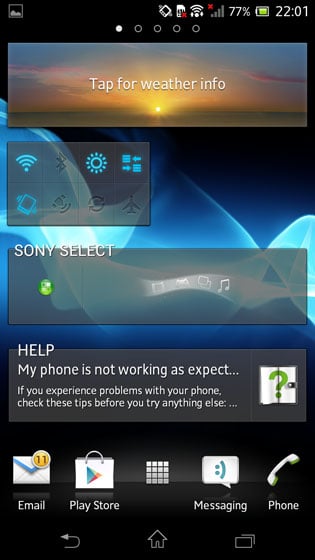 AnTuTu scores and Help is at hand
But having three different preloaded applications for music was a bit too much clutter. Sony's Facebook integration was fiddly to set up and fiddly to use. It didn't really add much to either the phone or Facebook experiences – with tiles accidentally closing and opening and the connection to phone numbers not being particularly helpful. Add in the Sony Select and the Android Help widget and it felt like the company could have done with applying its minimalist principles to its software offerings on the handset.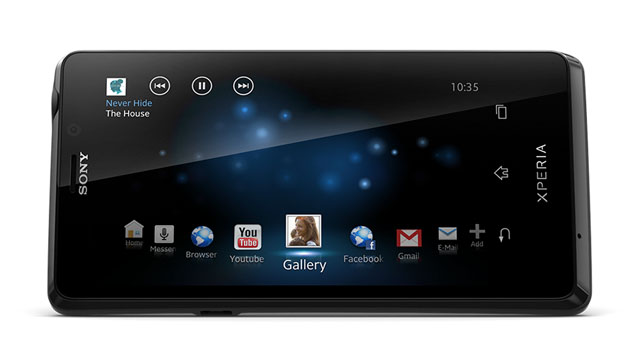 Circular thinking
In general use, my stumbling blocks with the Xperia T came from working out which of the multi-faced ways to access the menus, the apps dashboard, the homepage et al – the right-hand side slider of open apps was the right way to get something done. Presumably, this becomes more intuitive over time.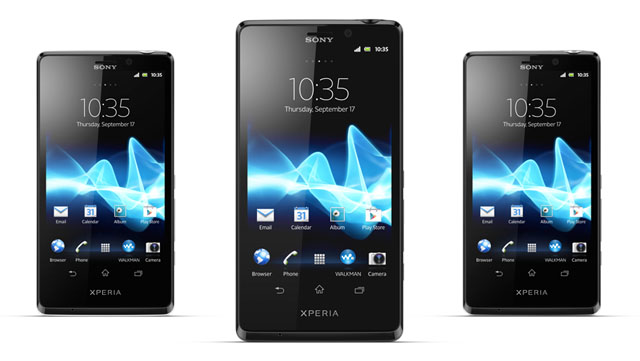 Impressive screen but no doubt Q would take issue with the plastic body
These grumbles aside, Sony knows a thing or two about photography and the 13Mp camera is a joy. It's responsive, easy to use, and makes good looking images of the most casual snaps even in poor light and features an LED flash if you need it. The panoramic feature works nicely for wide, seamless shooting and, again, that screen makes casual viewing of photos a delight.
Verdict
Overall, Sony's Xperia T is an attractive phone with great camera and a beautiful screen, but it lacks Jelly Bean and, in the hand, it seems not so much the 007 of the smartphone market, more a 005½. ®
More Handset Reviews

LG Vu
A History of the
Smartphone
Samsung
Galaxy Note 2
Apple
iPhone 5
Nokia Asha 311

Sony Xperia T Android smartphone review
Sony's Skyfall Android phone packs a 4.55in display with a return to the Arc design.