This article is more than 1 year old
Post-pub nosh deathmatch: Souse versus scrapple
El Reg mixes it up with the Pennsylvania Dutch
Our popular post-pub nosh deathmatch series takes a decidedly Pennsylvania Dutch turn this chilly November, as we present for your drunken dining pleasure two stateside dishes suggested by our gourmet readers.
The contenders weighing in for this culinary clash are souse and scrapple, a couple of carnivore-friendly concoctions requiring dedicated pre-boozer prep, but offering immediate deployment from the fridge when you stagger home from a night on the tiles.
First up to the plate is souse - a cold cut related to "head cheese", aka "brawn" in England, "potted heid" in Scotland, or Sülze in Germany.
In its most basic form, head cheese is the the meat from the boiled head of a calf or pig, left to set in the natural gelatin from the unfortunate animal's skull.
There are plenty of international variants on the theme using different beast bits, such as pig's trotter, and which may include seasoning, vegetables, and other extravagances not available to the medieval peasantry who first discovered the delights of skull scrapings in aspic.
The Pennsylvania Dutch version of head cheese, dubbed souse or pon haus, uses tongue, pig's ear and trotter as its basic ingredients - the latter to provide vital gelatin, although extra will be required to ensure a solid final result.
The recipe is not to be confused with Caribbean souse, which is an entirely different animal made up of pickled meat and trimmings soaked in water, lime juice, hot pepper and further flavoursome delights.
We don't mind admitting that it was with a certain amount of trepidation that we approached the assembled souse raw ingredients...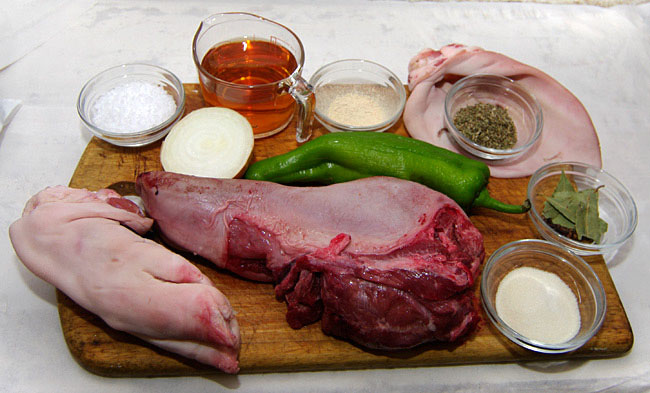 ...which are specifically:
1 beef tongue
1 pig's trotter
2 pig's ears
20g salt
2 onions, chopped
1 Italian sweet pepper
350ml white wine vinegar
1g garlic powder
3g dried sage
1g ground black pepper
8 peppercorns
8 cloves
2-3 bay leaves
15g gelatin
So, let's get down to it: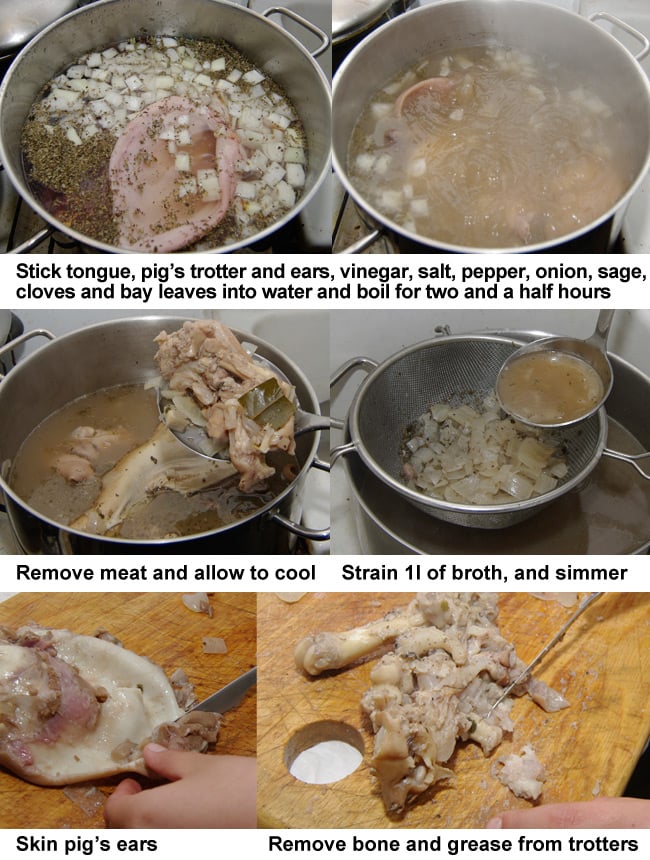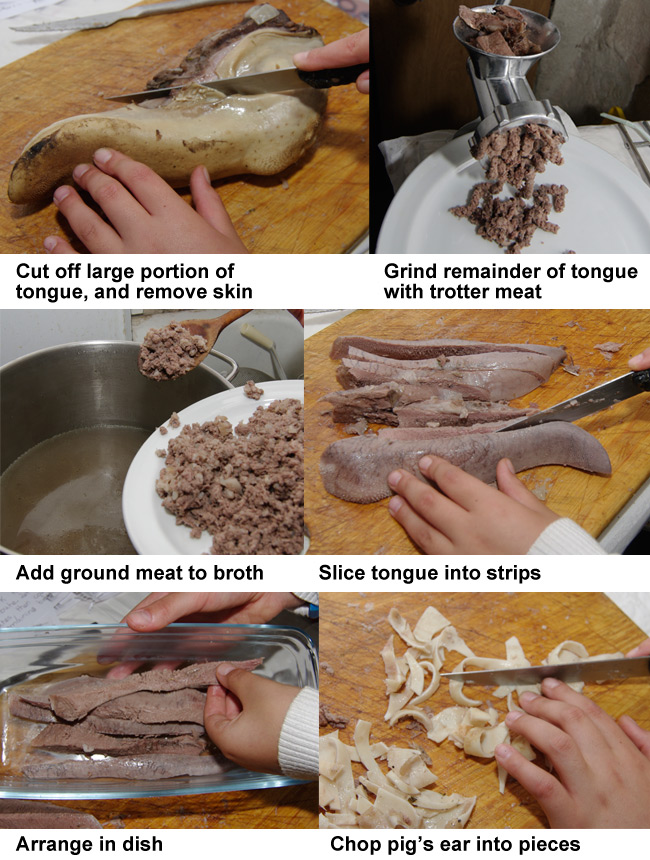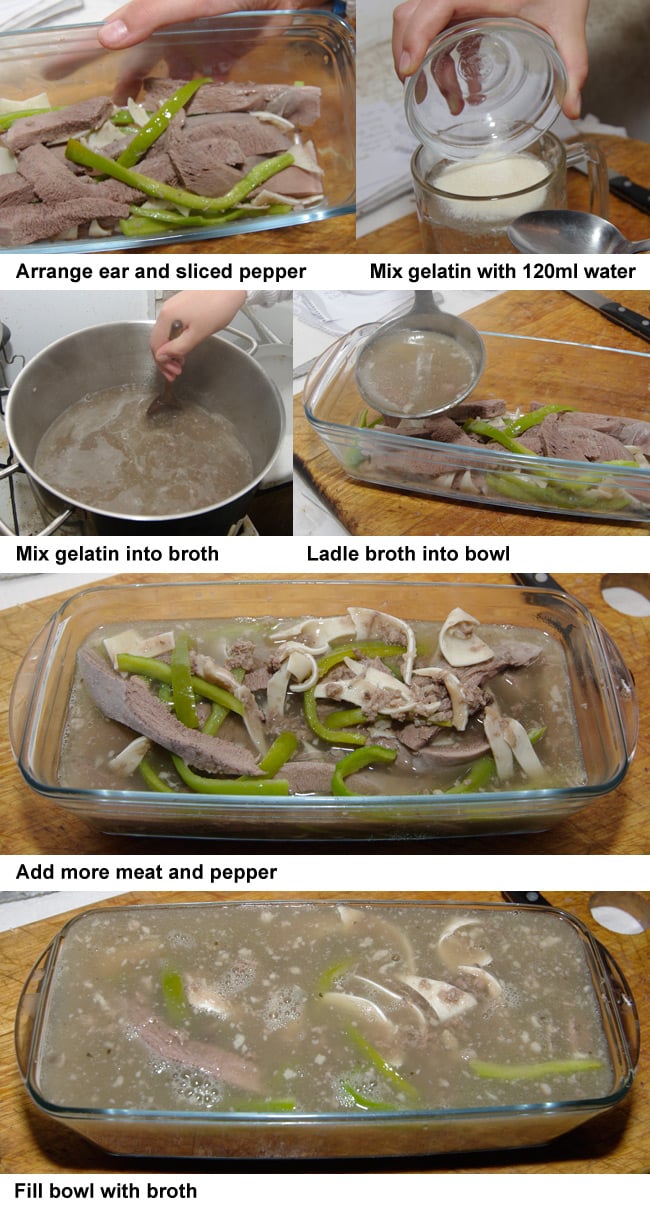 Once you've got your souse brew into the bowl, you should leave it for a couple of hours at room temperature, until it starts to gel, then stick it in the fridge overnight. This is what it looks like the next morning...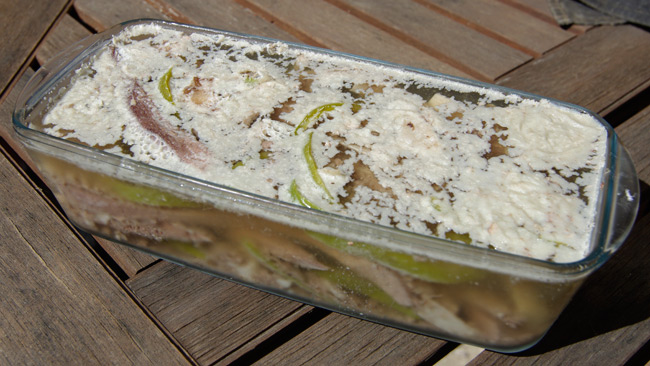 ...and here's the finished result, after careful removal from the bowl: