Passive viewing
4K also helps 3D. This is the first Sony TV we've seen to embrace Passive, rather than Active Shutter, 3D. Sony quietly sneaked a few Passive HD TVs out into the Chinese market at the beginning of the year, following a panel acquisition deal with LG Display, but it has been keeping mum about its broader plans.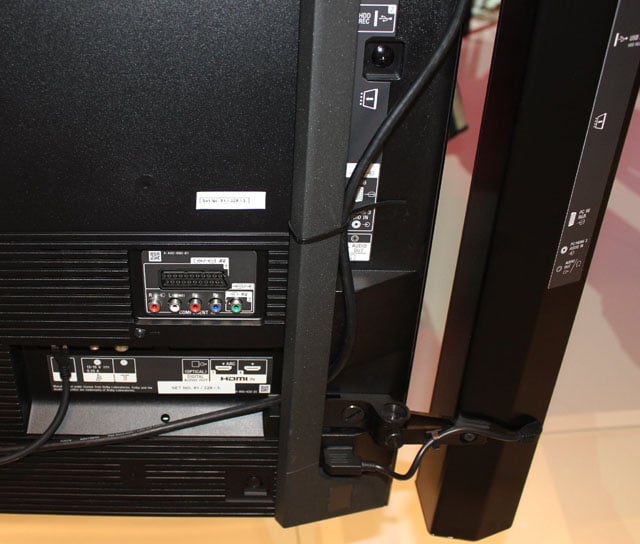 Scart on board – how quaint
In the context of 4K, Passive becomes extremely interesting. In fact, the quality of 3D delivered by this monster sets new standards. Because it uses inexpensive polarising glasses it has none of the flickering problems associated with expensive shuttering spectacles, while the extra resolution means stereoscopic images play out at Full HD resolution. The result is the best 3D you'll see outside of a commercial theatre – indeed, it may be better because of the improved brightness.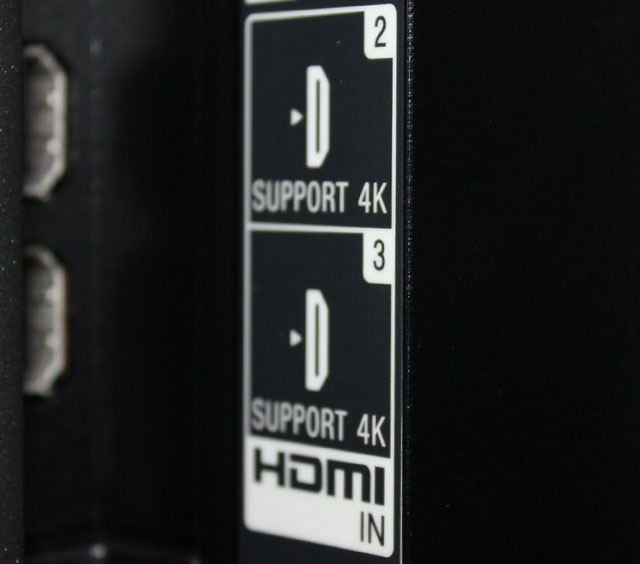 4K ready HDMI
Where I feel Sony has dropped the ball is not with picture processing or design, it's with the user interface of the KD-84X9005 itself. The TV has exactly the same GUI found elsewhere in the brand's range – and, frankly, it doesn't look that great scaled to this resolution. Text is jaggy and the whole thing has a bleary appearance which rather undermines the raison d'être of the set. I don't begrudge Sony the wallet-numbing price point, but I do feel shortchanged that it hasn't invested in an ultra-HD UI to really show what this screen is capable of.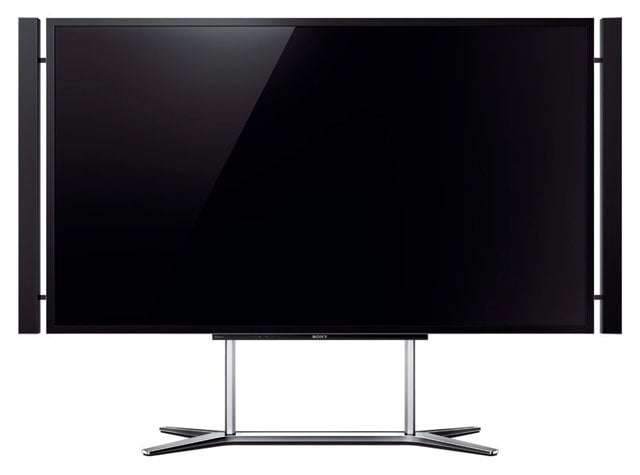 Coming to a living room near you, if you're prepared to pay... or wait say, five years or so
Verdict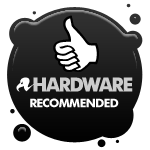 As a statement piece, the Sony KD-84X9005 is something else. It's beautiful to behold and able to drop jaws to floors when graced with the right source material – and that includes vanilla 2K content. The football fraternity and Hollywood creatives should lap this thing up. Early adopters too – it's out this December – this is the best you can get until LG's similarly priced 84LM960V goes on sale and, as such, it seems unfair not to give this Sony a recommended award for its sheer technical prowess. For the rest of us, it's probably best regarded as an elaborate signpost to where TV makers want to go over the next five years. I don't know about you, but I'm well up for the journey. ®
More TV Reviews

LG
55LM960V
Ten... monster TVs
for all budgets
Toshiba
Regza
46YL863
Ten...
smart TVs
Philips
46PFL9706T

Sony KD-84X9005 84in ultra-HD TV review
Sony's 4K Ultra High Definition TV gets onto the production line and makes a big impression both visually and financially.