Can't put it down
The reason it works so well, I believe, is that it runs all your iPad and iPad 2 apps right out-of-the-tin, no compatibility issues, no buggering around, no special iPad Mini app updates required. Cynics have dubbed the product "a big iPod Touch" but despite what I wrote earlier it's much more like a compact iPad 2.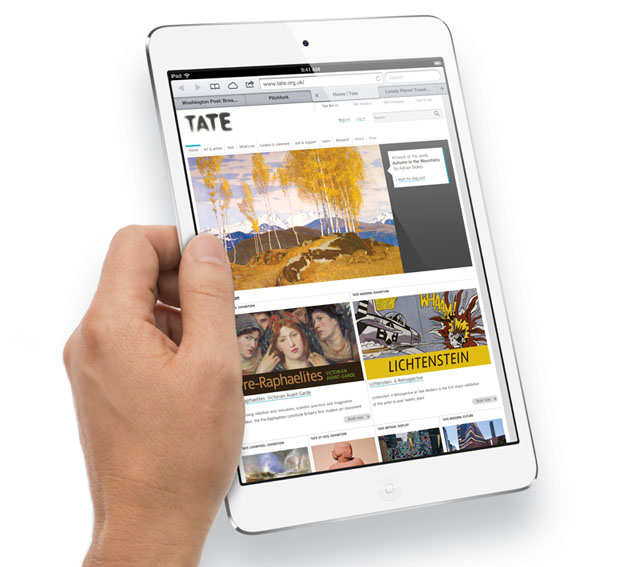 Still plenty of browsing space
Hang on, no, it's better than an iPad 2: it's half the weight, cheaper, includes better cameras and is available in models with up to four times the storage. While the lack of a Retina screen is a shame, the physical pixel shrinkage does make text appear smoother and more comfortable to read than on the first two generations of iPad. With the iPad Mini, Apple seems to have created its own iPad 2-killer, which is bizarre.
The way I see it, the full-size Retina iPads are targeted at the well-off, the show-off and business. The iPad Mini is for everyone else. Don't bother trying to go 'half-way' with an iPad 2 because the iPad Mini beats the pants off it.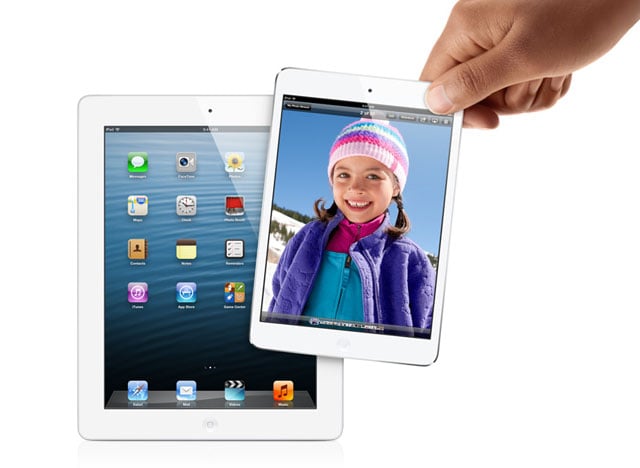 Spot the difference
Now a reality check: look at that ghastly price. Yikes. If you opt for a 32GB iPad Mini like I did, it'll cost you at least £150 more than an equivalent 7in tablet from Amazon or Google. In fact, you could buy two non-HD Kindle Fires for roughly the price of a single – and also non-HD – iPad Mini. Frankly, you'd have to be mad to prefer the latter.
Call a doctor because – God forgive me for writing this – I love this tablet. Apple says: "You won't be able to put it down." Bang on.
Verdict
By all means, compare the tech specs and prices with those of the new wave of Android mini-tablets, and no doubt you'll conclude that Apple has launched an overpriced and under-specced turkey. But make the effort to find an iPad Mini on display, pick it up and try it out for yourself. It's only with the product in your hands that you'll start to appreciate what makes it so special. ®
More Tablet Reviews

Acer
Iconia A110
Toshiba
AT300
Archos
101 XS
Samsung
Galaxy Note 10.1
Asus
Transformer Pad
Infinity

Apple iPad Mini 8in tablet review
Apple's 8in tablet is pricier than its Android rivals and lacks an HD screen, but it;s bloody good just the same.
Price:
£269 (16GB), £349 (32GB), £429 (64GB) RRP