Competition A couple of weeks back, Alistair Dabbs rang a few bells among Reg readers with his "Why can't I throw anything away?" lament - a harrowing tale of a man threatened both by a growing mountain of redundant tech and a wife determined to declutter chez Dabbs.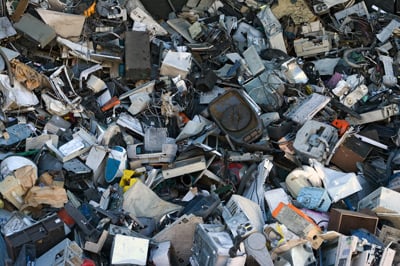 Right, where did I leave that ZX81 16kB RAM pack?
According to your comments, he's not alone in filling the attic/basement/garage with useless kit which, of course, cannot be disposed of because one day, without a shadow of a doubt, it will prove absolutely vital to have to hand a ZX81 16kB RAM pack, an Iomega zip drive and a box of 1980s disco classics on cassette.
The problem is, as many of you noted, as soon as you throw something out, you immediately need it. This scientifically proven* phenomenon is clearly not understood by those disturbed individuals whose sole possessions are a mobile phone, tablet PC, an Ikea faux beech coffee table to put the tablet on, a plate, knife, fork and spoon, a mug and kettle, three spare pairs of underpants and socks and a single framed photo of their mother, which acts as the sole adornment on the walls of their bleached white Bauhaus living cube.
So, we're inviting you lot to show the Spartan non-believers to what lengths the hoarders among us will go to ensure an example of every conceivable item is available at all times, albeit after a two-day search with sniffer dogs, specialist tunnelling teams and ground-penetrating radar.
Send snaps of your magnificent mess to me here, and we'll put the best to the traditional public vote to find El Reg's hoardiest reader.
The prize for the winner will be a copy of No More Clutter by Sue Kay, described as "the ultimate guide to liberating ourselves from the tyranny of clutter".
Naturally, the lucky recipient can decide whether he or she wants to take the book's advice, or sling it in a box in the garage along with the bundled instruction manuals for various antediluvian computers and 300 back issues of National Geographic...®
Bootnote
*See Dumpster and Skipman, Disposal-Provoked Acute Necessity: An Empirical Study, p123-145, Journal of Improbable Coincidences, August 2008.