Acer Iconia A110 8GB Android tablet review
Tegra 3-based Asus Nexus 7 worrier?
---
Acer's Iconia A110 7in Android tablet is the first real competition that Google's Nexus 7 has faced. It's similarly sized, similarly priced and uses the same quad-core Nvidia Tegra 3 underpinnings. It also runs the same Jelly Bean version of Android.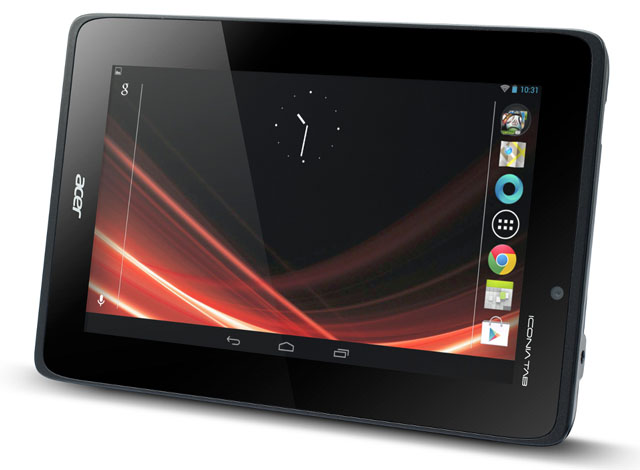 Lucky seven? Acer's Iconia A110
The main technical distinctions are that the Acer's screen isn't as good but to counterbalance that you get a MicroSD slot and mini HDMI port. Storage expansion and the facility to connect to a HD telly are clearly worth having, but how much poorer than the Nexus 7's 720p IPS panel is the A110's 1024 x 600 LCD?
With a pixel density of 170dpi, versus the Nexus 7's 216dpi, things are certainly not as crisp or sharp. That said, the A110's display still does a better job than any 10.1in 1280 x 800 Android tablet which has to make do with only 149dpi, so I wouldn't want to turn this differentiating molehill into a mountain.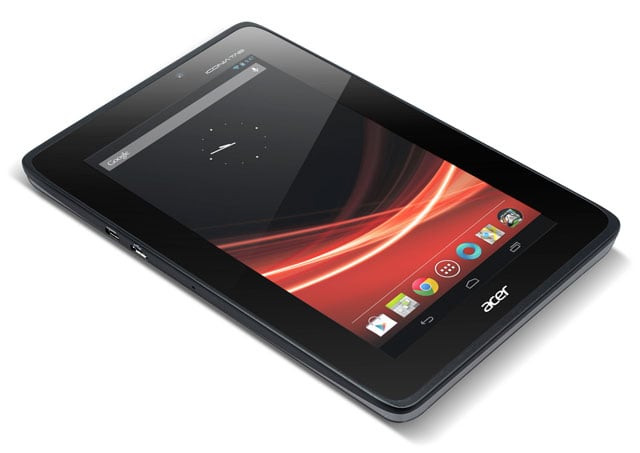 Mini HDMI on-board, along with micro SD storage expansion
Moreover, there's nothing wrong with the colour saturation or the available brightness but viewing angles are nowhere near as robust as on the Nexus 7 and there is a lot of chromatic shift about the long axis. This may be a deal breaker if you anticipate regularly using your A110 with a stand to watch video.
At this point, I was planning on saying something about the Acer having a home screen that flips between landscape and portrait, a feature whose absence from the Nexus 7 is a constant niggle to me. However, since the Android 4.1.2 update rolled this feature out to all Jelly Bean devices while I was writing this review, I'll move on.