Belkin has announced a couple of iOS accessories for Apple's new lightning connecter, the first third-party products from a name brand to do so.
The company's 'Car Charger for Lightning' and 'Charge + Sync Dock' are available for pre-order from tomorrow, both with a price-tag of £25.
The latter features a foldaway aux jack, a removable magnetic base and an audio-out port for headphones or speakers.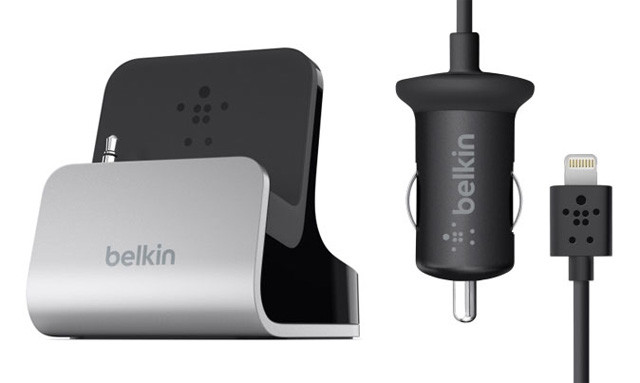 The devices - compatible directly with Appleware such as the recently launched iPad Mini and iPhone 5 - means Belkin once again becomes the first third-party manufacturer to develop accessories for fresh Apple connectors, after fronting the 30-pin port back in 2003.
Belkin's Lightning accessories will hit shelves sometime in mid-November. ®