Charity Age UK has unveiled a basic Sim-free mobile phone that lets users dial contacts directly with the touch of an oversized button.
The credit card-sized UK My Phone, jointly developed with specialist network operator CyCell, comes with a maximum of eight customised homescreen buttons, simplifying the art of speed-dial.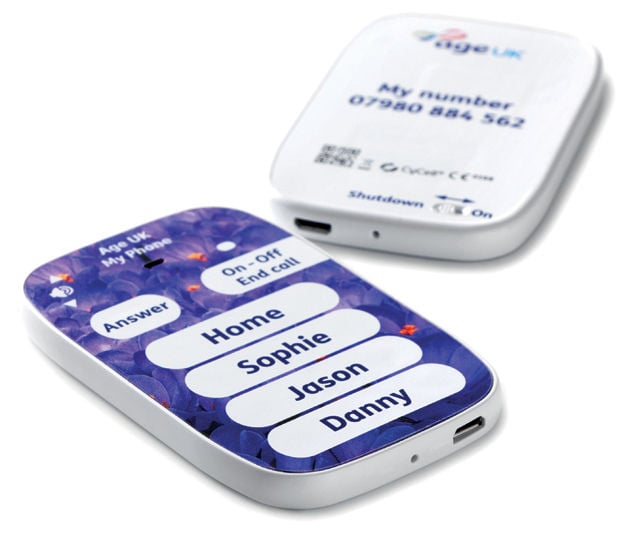 No need for phone books, complicated email backups or squinting at tiny text on a high-res display, then.
There's little need for Sim-cards either, as this one comes built-in and buyers let Age UK know which numbers they'd like loading when they order. These are then set on the phone's front panel as bold buttons, which activate when pushing the handset's on-off switch, found to the rear.
Customers can have emergency services installed as one of the eight allotted numbers should they wish. The downside: you can't change the numbers or add new ones. Not without a replacement handset that is, at the cost of £40.
Each model comes with its phone number encrusted on the back so that oldies can jog their memory easily. Unlike most smartphones on the market, battery life is rated at a whopping five days.
The handset will cost users £55 alongside various 30-day rolling price-plans. These start at £7.50 a month for 50 minutes' talk time and rise to £15 a month for 500 minutes.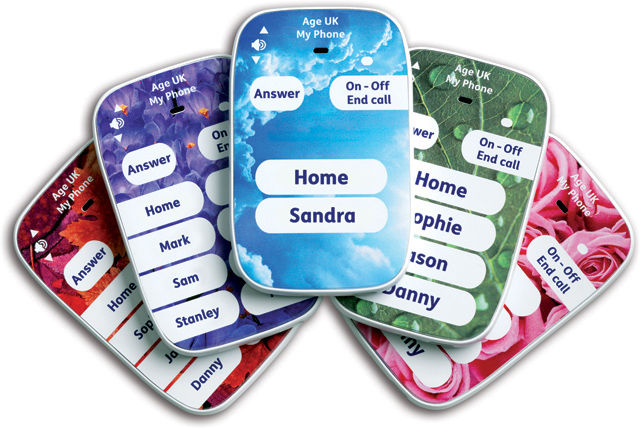 Alternatively customers can get the handset with a six-month bundle - 50 minutes each month - for a one-off fee of £87.50, potentially saving over £2 a month. It is worth noting that any calls made beyond these allocations will be charged at 15p per minute.
Either way, with Christmas coming up, perhaps the UK My Phone is worth a look-in as a mobile for Granny, should models such as John's Phone, be considered a smidgin too complex. ®
Similar topics