Elite, the classic BBC Micro game immortalised as winner of Reg Hardware's Antique Code Show All-time Classic Award, has returned as a Kickstarter project.
David Braben, one of the developers of the original game and founder of Frontier Developments, writes on the game's Kickstarter page that the next instalment of the game, "Elite: Dangerous" will be "... the game I have wanted Frontier to make for a very long time."
Describing the game as "an amazing space epic with stunning visuals, incredible gameplay and breath-taking scope" Braben promises multiplayer action and less pfaffing about between hyperspace jumps.
"I want a game that feels more like the original 'Elite' to fly, and with more rapid travel (to allow for the multi-player nature of the game) – so you travel quickly using local 'hyperspace' travel rather than by fast-forwarding time – but with the rich galaxy of Frontier – and more, so much more," he writes.
But some things won't change, as the description of the game says the experience on offer will mean that:
"In the game, you will of course begin with a spacecraft and a small sum of Credits. You will be able to trade, pirate, bounty-hunt, explore, and salvage your way to wealth and fame, building on those key elements of the previous games, and with sumptuous graphics only now possible with the performance of today's machines. Only this time some of the ships out there will be other players like yourself – other members of a secret 'Elite' group of space-farers…"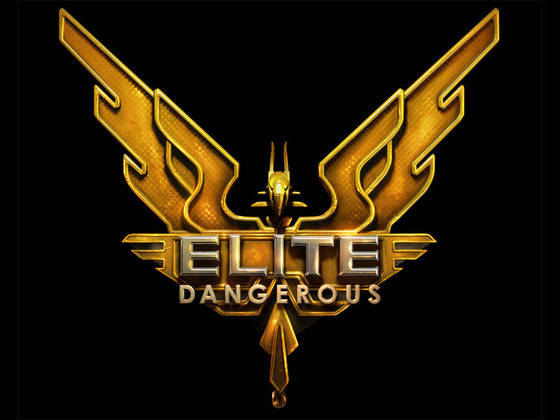 Braben also reveals that Frontier has tried to get the game up over the years, but has kept it on the back-burner where it "... has been worked upon by a small team as a 'skunk-works' activity in the background as availability permits" between paid gigs.
"Nevertheless, we have been preparing; laying the technology and design foundations for when the time is right. And that time is now."
Braben, who also backed the Raspberry Pi, has an interesting take on using crowdfunding, writing that:
"We're using Kickstarter both as a means of test-marketing the concept to verify there is still interest in such a game that extends beyond the individuals who regularly contact me about the game, and raising the funds to do so. There is also the fact that as long as we hit the threshold, it commits us to making the game. From where we are now, $2M/£1.25M will get us the minimum game, but I am hoping we can get more than that as it will allow us to be more ambitious with content and platforms; something the design decision forum members (the £300 reward tier and above) will be part of a discussion about."
At the time of writing the game had gathered just £16,563 of its £1.25m target.
But Braben says that if the right amount of funding is secured, Frontier's track record of delivering games on time means Reg readers could be playing the new game by the self-imposed deadline of March 2014. ®<
Similar topics
Narrower topics