HP has a techie-in-chief after nearly a year of leaving key CTO and lab director positions unfilled.
A year ago, then-new CEO Meg Whitman decided that HP did not need a chief technology officer, and Shane Robison – who came into HP in the wake of outsider CEO Carly Fiorina – was shown the door. In April of this year Prith Banerjee, head of HP Labs, resigned from the company for undisclosed reasons and took a job with Swiss automation and power giant ABB Group. HP Fellow Chandrakant Patel, director of the Sustainable Ecosystems Research Group, stepped in as Banerjee's temporary replacement running HP Labs.
Now, Patel has a new boss: Martin Fink, who was quietly moved over from being general manager of the company's Business Critical Systems division within its Enterprise Group and is now both CTO and director of HP Labs.
In a statement emailed to El Reg by HP, which for some reason has not been made public through the normal press release channels, Fink will report directly to Whitman and will be given the tough task of making sure that HP's research efforts are aligned more closely with business, and for "looking holistically at how innovation is created and commercialized at HP."
That sounds like a tougher job than being CEO, really.
"Martin's experience on the front lines with customers combined with his experience in the business units will be invaluable as we work to focus our innovation agenda at HP," Whitman said in the email. "Martin will ensure that our research and development activity is aligned with our steady focus of anticipating and delivering on the future needs of our customers."
Fink has been at HP for 27 years, so he has seen a lot of things – and CEOs – come and go. He got his degree in electronics engineering from Loyalist College in Belleville, Ontario, and joined HP Canada in 1985. He spent his first decade in the field in hardware and software support, and a decade later moved to HP's Fort Collins, Colorado facility to work as a manager on the OpenView telecom software, and eventually moved over into HP's Customer Solutions Organization to be research and development lab manager, where the big job was managing HP-UX and then the adoption of Linux by HP.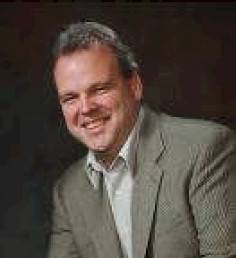 HP Labs director and CTO Martin Fink
After that, Fink was tapped to be head of the NonStop Enterprise Division, responsible for the company's fault-tolerant machines. When Rich Marcello, an old DEC hand who had been running the BCS unit for three-and-a-half years in the wake of the merger of HP and Compaq, stepped down from that job five years ago, Fink was tapped to run BCS.
To say that this has not been an easy seven years for BCS is an understatement, with the tremendous competitive pressure from x86-based iron, often sold by HP itself, on all makers of high-end proprietary and Unix systems like those sold by the BCS division.
The whole battle over Itanium between HP and Oracle erupted on Fink's watch, as well, which revealed quite a few attempts at porting HP-UX to x86 platforms that never came to fruition. (See Projects Blackbird and Redwood and Project Kinetic for more on these server efforts.)
Oracle has been told by the courts to get its software working on Itanium processors, and therefore HP-UX, but to a certain extent a lot of damage has already been done to HP's BCS business thanks to the March 2011 announcement by Oracle that it would not support future software on future Itanium chips.
Fink must be immensely relieved to be handing the reins of the BCS division to Ric Lewis, who was previously vice president of hardware and technology systems under Fink. Before that, Lewis was general manager of the NonStop Enterprise division, like Fink before him. Lewis has a BS in electrical engineering from Utah State University, an MS in electrical engineering from Stanford University, and an MBA from Santa Clara University. He joined HP in 1987, and was a leader of a number of different CPU, chipset, and system-design teams over the years for workstations and high-end servers.
By the way, Whitman did not forget Patel: he now reports to Fink and is now a Senior Fellow and chief engineer for HP Labs. Patel has been tasked with continuing his research in "end-to-end design" and "management of HP infrastructure systems."
The trick for Fink and his team will be to convert the $3.25bn that HP spends a year on research and development into better products – and ones that it sees companies and consumers wanting before someone else invents them and takes the market, as Apple has been doing so brilliantly with music players, smartphones, and tablets.
HP Labs has 600 researchers working in seven major labs scattered around the globe, doing all kinds of scientific exploration. But the last big commercial hit that HP Labs has had that defined a new product segment and raked in the big bucks was the inkjet printer.
The memristor memory technology, invented in 2008, has a chance to break out and possibly replace flash memory. We'll see. ®