Samsung Galaxy Note 2

When I reviewed the Note 2, I came to the conclusion it was the most complete digital communications device available. Since then nothing has caused me to change that opinion. Along with the LG Vu, the Note is aimed at those who only want to carry one device that can fulfill the role of both tablet and phone. And covet the Vu though I do, if price is no object the Note 2 is without doubt the better device to fulfill that role, having power, style, performance and screen acreage to excess.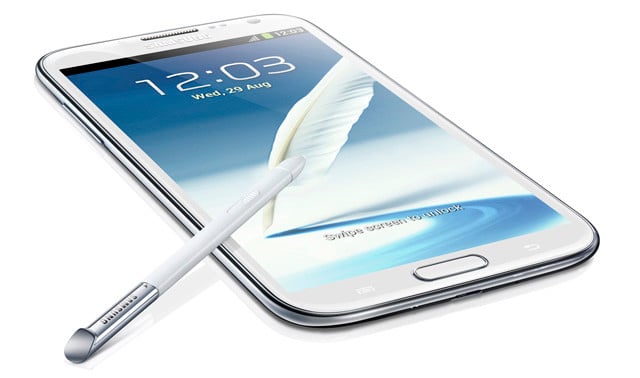 Dominating proceedings is a 5.5in, 1280 x 720 AMOLED panel which is frankly all the screen you need unless your requirements demand something much, much larger. You also get a manly battery, a curvaceous if plastic body and a truly bewildering amount of extras added to stock Android. Pride of place goes to the digital pen, which lets you indulge in all manner of jiggery pokery and handwriting recognition that actually works. The Note 2 is why Apple is getting worried by Samsung - and there can be no higher accolade.
Sony Xperia Tablet S

Since burying the Ericsson brand in a shallow grave, Sony has got its mobile act together in a serious way. Its Xperia phones are coming out of the woodwork and most are pretty good, while the tablet member of the family offers an interesting halfway house between shackled media consumption devices like the Nook and Kindle and those dependent on Google's still far from perfect - in the UK, at least - Play Store, thanks to Sony's own Entertainment Network and Reader Store.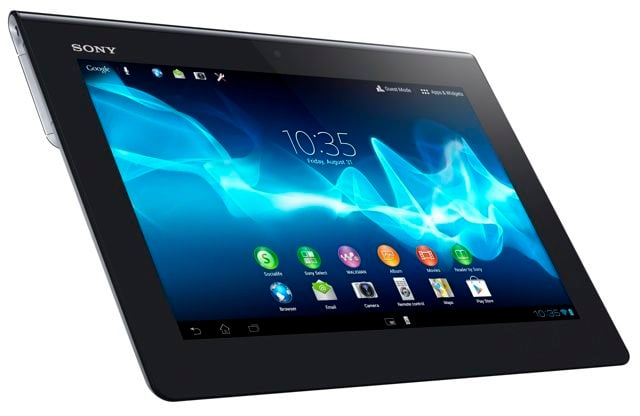 With it's 9.4in, 1280 x 800 IPS LCD display, Micro SD card slot and 8Mp main camera - granted I don't know who uses the rear camera on a tablet, but like a condom better to have one and not need it than the other way around - built-in universal IR remote control and a brace of excellent speakers, you get a lot for your money. With prices ranging from £329 for the 16GB Wi-Fi tablet to £429 for the 16GB 3G via 32 and 64GB models the Xperia Tablet range has something for everyone and isn't bad value either.
Rating 80%
Price £329 (16GB Wi-Fi), £379 (32GB Wi-Fi), £429 (16GB 3G & Wi-Fi), £449 (64GB Wi-Fi)
Info Sony