Microsoft has been granted a patent on a content distribution system that uses cameras built into televisions, PCs, and mobile phones to act as a "consumer detector," to enforce DRM licensing terms.
"A fee can be charged for each viewer of the content for each view," Patent US20120278904 reads. "Viewers may be uniquely identified and a count of the viewers determined, with the licensee then charged for each viewer accessing the content. Age and identity restrictions can be applied in this embodiment as well."
Redmond's patent suggests that cameras are not the only tools for checking you've paid up, saying they are "one of a number of suitable technologies." It lists gesture controllers and games consoles being used to spy (not mentioning Kinect or Xboxes by name, but it's a fairly obvious fit). Cameras that can scan on infrared, use "facial recognition techniques," and analyze audio input are also mentioned.
Presumably this level of monitoring would have to be continuous, or else you could just hide your mates behind the sofa for the scan before watching the big game. Fine-tuning it would also be an issue, unless you're going to get billed if someone drops off a cup of tea or a family's overweight Labrador plonks itself down within range of the sensors.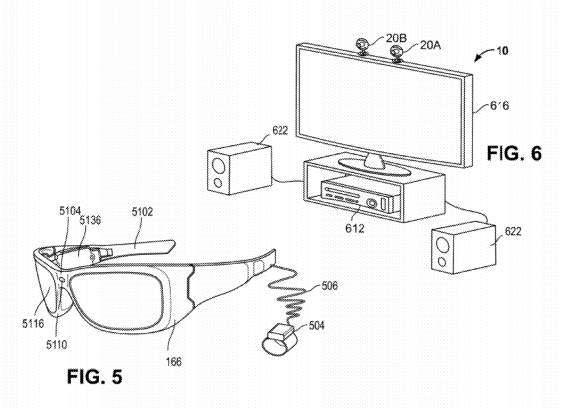 Suddenly the XBox doesn't look quite so inviting
The patent is designed to work with both streaming content and downloaded material stored in "RAM, ROM, EEPROM, flash memory or other memory technology, CD-ROM, DVD or other optical disk storage, magnetic cassettes, magnetic tape, magnetic disk storage or other magnetic storage devices." Redmond's patent lawyers are nothing if not thorough.
Google's going to be interested in the patent proposal, as it makes specific mention of a head-mounted computing system with a microphone or camera, such as the Chocolate Factory's Project Glass. Computers worn on the wrist are also covered.
From a digital rights management perspective, the patent is actually quite smart. The logic of using all of these devices that are already in place to make sure people pay their bills makes sense on one level. But El Reg pities the marketing team at Microsoft that gets the task of selling this to the public. ®