Virgin Media has launched TV Anywhere, a service which lets its cable telly subscribers view content on a laptop, tablet or smartphone over a Wi-Fi connection.
Depending on a user's Virgin package, the service - similar to Sky Go and BBC iPlayer - provides streams of up to 45 channels and 4000 hours of on-demand content.
As we reported back in March 2012, Virgin customers with a TiVo box will be able to manage content and scheduled programme recordings remotely too.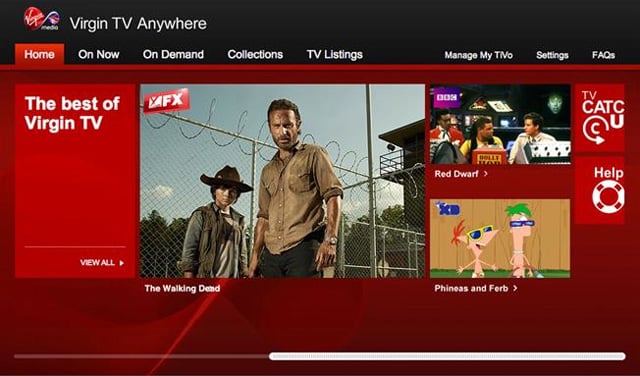 "Virgin TV Anywhere blends in the best of TiVo and our expertise in broadband and mobile, to bring customers a compelling entertainment experience to enjoy whenever they want, wherever they are – all at no extra cost," puffed Cindy Rose, Virgin Media's executive director of digital entertainment.
The Virgin TV Anywhere app rolls out today for iOS users, with an Android version on the way in 2013. ®