This article is more than 1 year old
Apple is granted a patent on the rectangle. No, really
Hey, you can still make one if it has sharp corners
Thinking of making a thing that is portable, has a display and is rectangular with rounded corners? Well, DON'T! You'll be infringing Apple's new design patent.
Apple already owns a design that describes an iPad-like slab with rounded corners, patent US D627,777. Now it's got another one and it's much simpler: behold US D670,286.
Filed in November 2010, '286 was published by the US Patent Office on 6 November this week. The scope of the patented design is defined by the eight submitted diagrams, which show a thin rectangular iPad-like device with rounded corners. Here it is: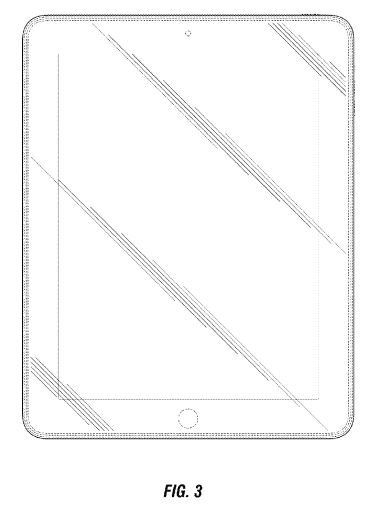 You can look but you can't touch copy this
The solid black line outlines the aspect of the design that is now patented. Broken lines are just added for context. So, essentially, that'll be just a rectangle with rounded corners protected, then.
The previous design patent was more detailed, and included various ridges and trim around the iPad, rather than this latest all-encompassing filing that just simply patents a rectangle with non-sharp corners.
It took 15 of Apple's finest to come up with this particular shape; iPad engineering manager Jody Akana, the late Steve Jobs and Sir Jony Ive are among those credited with creating the design.
Apple's protected rectangles are often used as a example of PATENTS GONE MAD, but it's no match for this gem from the US Patent Office Hall of Fame, "a method of exercising a cat", which describes the use of handheld laser-pointer for keeping friendly felines fit as a fiddle. ®