This article is more than 1 year old
Amazon Kindle Fire HD 7in Android tablet review
Perfect bind?
Carl Jung once wrote that a beautiful woman is a terrible disappointment. And so it is with Amazon's long awaited (it's been a year) British release of its Kindle Fire 7in tablets. Having pre-ordered the top-end 32GB Fire HD model, I was thrilled when I found it waiting for me at home and excited as I tore open the box, but grew progressively more pissed off as I spent the night discovering what I couldn't do with it.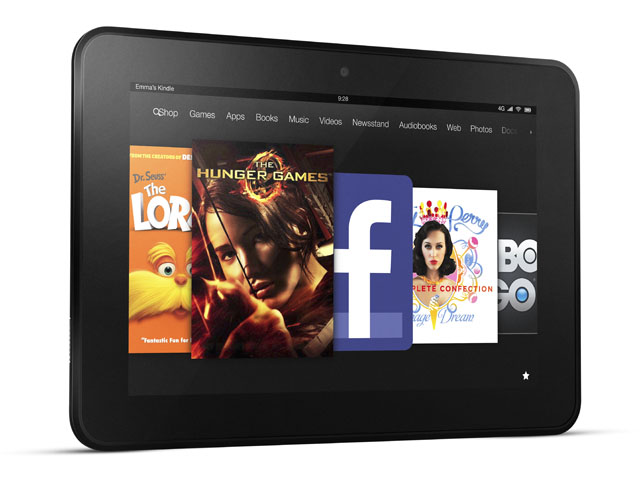 Shiny, heavy, Amazon-only tablet – the Kindle Fire HD
At first look, in its shiny black front and matte black casing, the Kindle Fire HD resembles a shrunken Motorola Xoom. It feels heavier than expected: indeed, it's more than double the weight of the regular e-ink Kindle and some 55g heavier than the nearest equivalent tablet, Google's Nexus 7.
It's also unexpectedly wide at 137mm thanks to a consistent 2cm bezel around all four sides of the display area, which makes it an annoyingly tight fit in my old Kindle Keyboard neoprene slipcase. Although this thick bezel might give you somewhere to put your thumbs while reading an e-book in conventional portrait mode, it makes it slightly less comfortable to turn the pages. There is no hardware button for page-turning.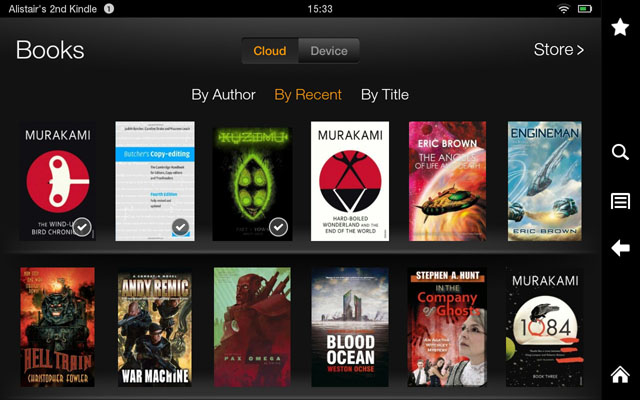 The Kindle Fire HD is a great Kindle reader but doesn't recognise ePub, the industry standard for ebooks
On that note, the matte surface at the back is excellent at collecting marks from greasy fingers but no good at all at gripping them. Having an almost-400g, almost-£200 tablet slithering through your fingers while trying to hold it with one hand and constantly worried you might drop it is no fun during a busy commute.
The plain, light-absorbing blackness of the case makes it tricky at times to work out which way up to hold it: I use the (front facing) camera as a guide. This also makes it difficult to locate the power button, designed to be so flush as virtually impossible to locate by touch. More often than not, I ended up pressing the adjacent volume-down button by mistake.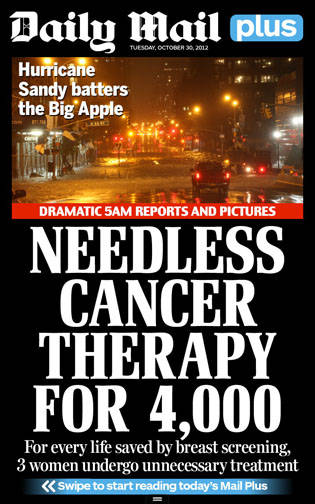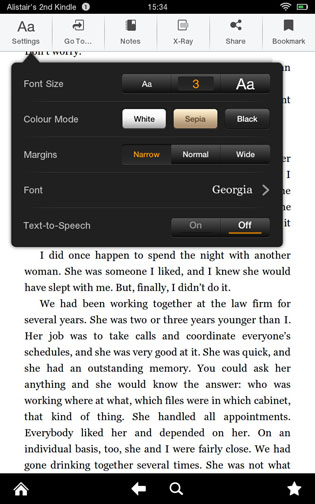 A good read? We defy you not to find a typographical style that you won't be comfortable with
Picture someone on a station platform waiting for a train, whipping out a mini tablet and then clumsily turning it in all directions, peering closely at each edge until he's found out how to switch it on. He might look like a dick but unfortunately that's what you'll look like too.