Nokia Lumia 920 Windows Phone 8 handset review
Microsoft's mobile OS refresh – is it more of the same?
If you ever go down the pub and let slip you're a tech writer, you're invariably asked for recommendations. With smartphones, this is pretty difficult these days because they're all pretty good. No, scrap that, today's devices are just amazing compared to what you could get a few years ago. They all do a job; you can't really recommend a 'bad' one. Manufacturers and fanbois engage in a furious War of Small Differences.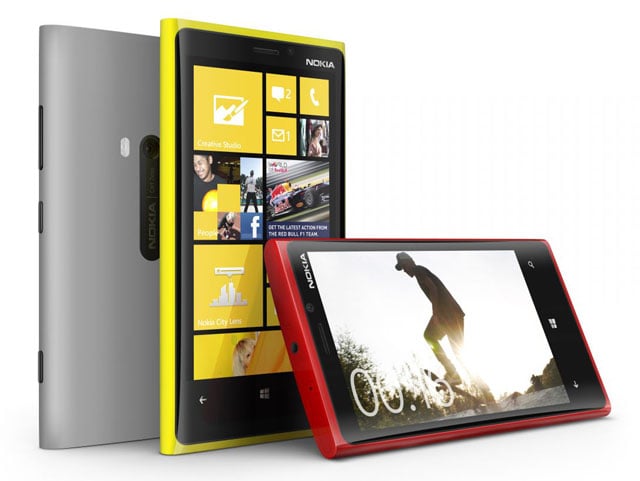 Nokia's Lumia 920: waving the flag for Windows Phone 8
With its new Lumia 920, Nokia has gone for 'biggest and best', with one zinging USP. This is a hefty but impressive flagship, and undoubtedly Nokia's strongest all-round product in several years. In short, the Lumia 920 is a very strong contender for your money, once you can accept the device's formidable size and mass.
I'll start backwards, with a summary. The phone's USP is the camera. Nokia's 808 PureView aside, arguably, this is the most impressive camera phone on the market, measured not in megapixels but in terms of practical everyday results. Here's a great example of a product team working on things that give users a real world benefit; videos are smooth, and low light photography, without a flash, is quite outstanding. This phone should be worth considering for the camera unit alone. It's that good. Nokia details its PureView tinkering on the Lumia 920 here [PDF].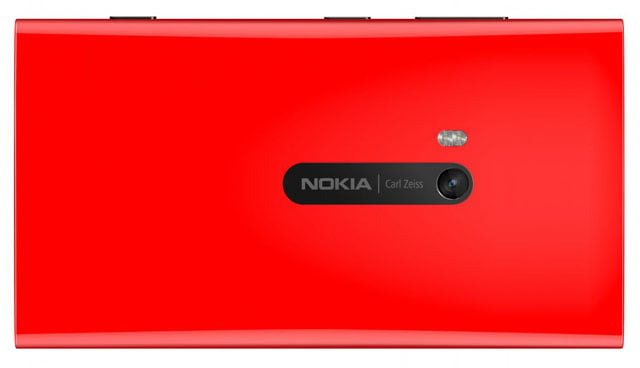 The camera isn't as high-spec as the Nokia 808 PureView, but it's still a great snapper
Windows Phone integrates basic social networking and messaging as well or better than any other device, getting you set up very quickly out of the box. The screen on this new phone is terrific – a 4.5inch IPS display 1280x768, although the WP design with Giant Text for buttons nullifies this somewhat. This is a phone that can even be used with gloves. And the whole things is built like a tank. The design resembles the Lumia 800 but bigger and boxier, although simplified: USB at the bottom, headphone jack at the top.
There are three other features that aren't USPs to the new Lumias – or even this new Lumia – but are still great things to have. One is the blistering speed of the dual-antennae flavour of 3G, which this phone supports. DC-HSPA+ delivers such data so quickly, running on 3's UK network, it was hard to distinguish a Wi-Fi connection from a cellular data connection.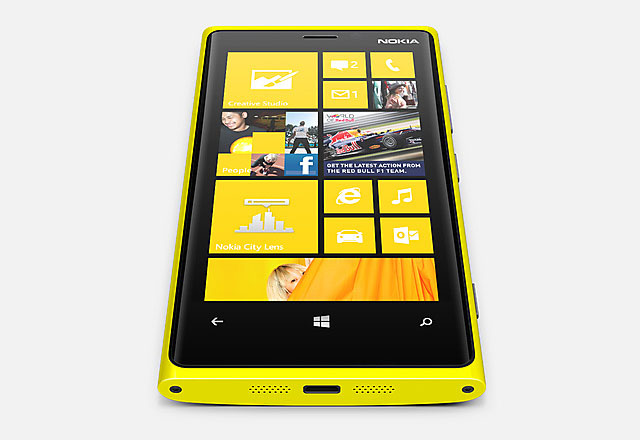 It's bigger than it looks here – a lot bigger
Sod 4G, I thought. This speed boost is really noticeable in the overhauled Windows Phone browser, IE10, which can render a Reg page in a flash, and most complicated newspaper front pages in three to five seconds. The page just seems to flow into place. Browsing looks good too on the screen. The second bonus is HD voice. Calls between the 920 and an iPhone 5 on the same network were terrific. We're still experimenting with calls across networks, but the story is good so far.