Charge coupled device
The third bonus is wireless charging. This is a nice-to-have rather a "must-have", and it doesn't come cheap: a charging plate is £45, and the Fatboy Charging Pillow won't leave you much change from £80. But once you have a wireless charger around, then using it becomes second nature, you top-up more often than you would. It's one tiny hassle removed from the day.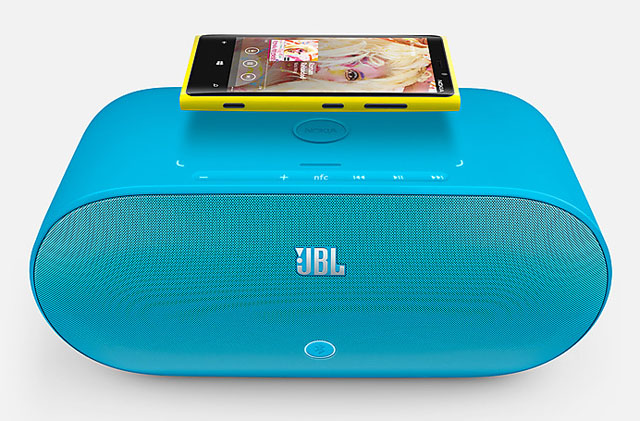 JBL's PowerUp Bluetooth speaker features NFC and wireless charging
The phone doesn't need to be carefully aligned with the plate, so you just plunk it down and let it charge. Which it does fairly rapidly; there is a speed penalty to wireless charging but it's surprisingly light: wireless power-ups are around 10 to 20 per cent slower than direct charging, I found.
On the Blackberry Bold 9900, which also supports wireless charging, the speed penalty is more in the range of a third to a half longer. Battery life is good: WP8 is more meagre with its power consumption than Android and there's no 5pm panic – when you realise your smartphone's power is so low it won't make it through the evening, and you're out and about.
Come to mention it – how did anyone get around a city before 2009? Perhaps there wasn't any public transport back then. Perhaps it hadn't been invented yet. Perhaps every town and city had 24-hour on-call Olympics style ambassadors standing around waiting to be asked 'Is there a Caffè Nero near here?' or 'When does the last train to High Barnet leave?' or 'Here's a funny picture of Graham Linehan's slippers I've photocopied really badly. Take it!'. Or telling Jimmy Savile jokes.
The downside of the device is obvious: it's big, it's wide and it's very heavy. The Lumia 920 tips the scales at 185g, or 6.5oz. Rivals are slimmer and lighter and substantially more comfortable to hold and carry – HTC has two very attractive rivals also running Windows 8. The smooth finish of the 920 also makes it slippier to grip – owners will probably want to invest in a non-slip case.
After a week with the Lumia 920, Apple's iPhone 4/4S feels like a small smooth pebble, which it has never done in 18 months. "Is there actually a phone in there?", I wondered.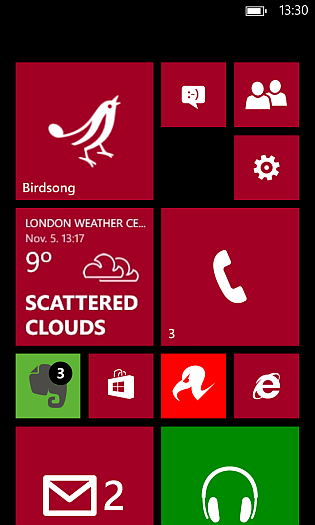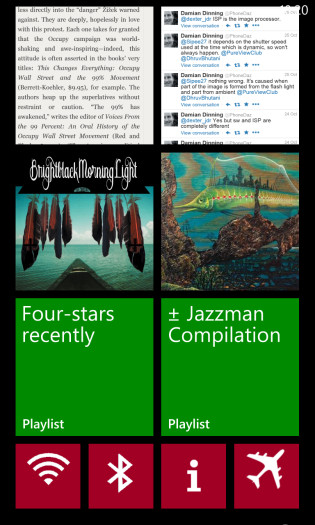 Web pages, playlists and albums pinned to the home screen
The other disappointment is that the user-facing bits of Windows Phone – the portions you interact with the most – are very much the same as a year ago. Microsoft has made the radical changes under the hood, but otherwise Windows Phone has has foregone a year of updates. The phone manufacturers needed a new OS for the Christmas selling season and Microsoft simply ran out of the time it would have devoted to tweaking the apps.
Similar topics