Unfinished business
For sure, WP8 and WP7.8 have a much nicer and more flexible home screen, allowing you different sized tiles. There's tethering built-in to every Windows phone, and Nokia Maps, and a nice new sandbox area for children: Kids Corner, where they can play with kids apps and not access the internet, the app store or make phone calls. And your sprogs won't lock or wipe your phone if they enter the passcode incorrectly repeatedly – which happens, believe me.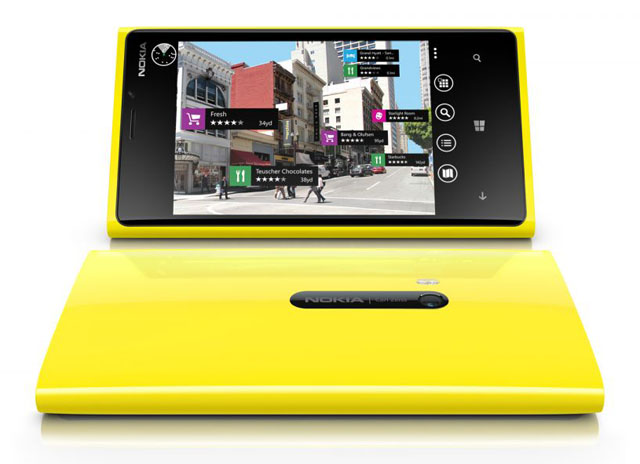 Don't be fooled, Nokia isn't prepping another Booklet
But in such a competitive market, where the rival platforms were already more mature, it is odd and disappointing to find so little improvement to the built-in apps. Every Windows Phone 7.x user (and there aren't many) will have their own list of must-fixes – and most will be disappointed.
Music playback and the ringer still share the same volume setting – in practice this means missed calls, I found. We should, by now – and remember, this is version 3.0 of the platform – be able to flag email messages as important. Or Mark All as read, or (as per Blackberry) 'Mark Prior Read'. We can't favestar Tweets in the People hub. There's no notification aggregator yet. Microsoft admitted it ran out of time on this one.
You can still be notified by Live Tiles, if the developer supports it, and the flashing 'Toast' notifications. And there are little flags on the lock screen, suggesting something has been received. But an aggregator is much missed. Even Apple swallowed its pride and added one to the iPhone, shamelessly pinching it from Android. Windows still won't do bog-standard 3G video calls.
Desperately-needed usability tweaks are also missing. The Bing button can't be reprogrammed – and frequently gets pressed by accident when the phone is in landscape mode for typing, throwing you into Bing. The buttons can't be disabled during games either.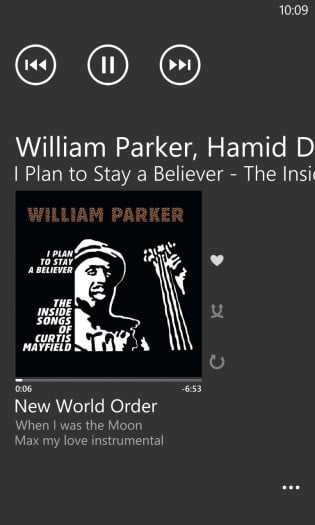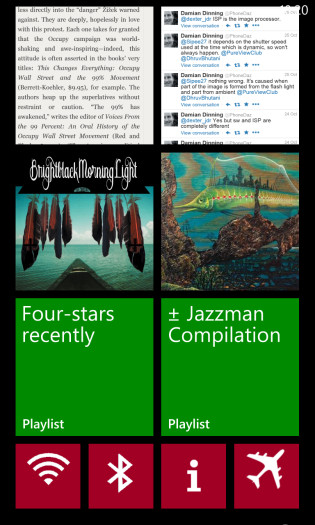 Music controls on the home screen - here playing a podcast
So your reviewer's job is a lot easier – I can just refer you to the Lumia 800 a year ago. It's quicker to say what's new and what's specifically unique to Nokia's software bundle here.
Similar topics