Volkswagen Beetle car review
Retro done right
---
Retro car designs fall into one of two categories. The Good like the Fiat 500 and the Bad like the 1998 VW Beetle and BMW's huge Mini. The 1998 Beetle was a particularly bad example with underpinnings that represented a nadir of VW engineering and a body that betrayed its lazy California-penned origins. It was an insult to Ferdinand Porsche, the man responsible for the 1938 original.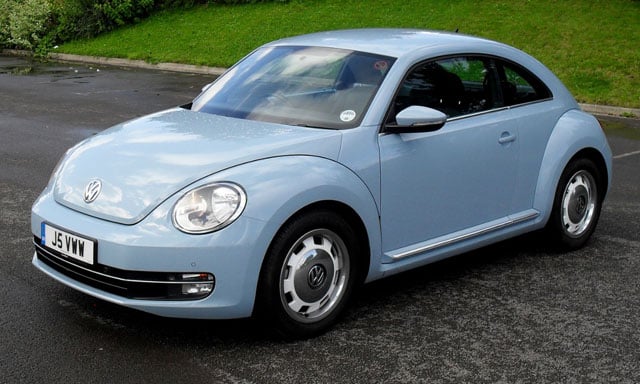 A bug's life: The Beetle evolves
The new Beetle is an altogether less wretched machine thanks to a 1.2L turbo engine, new chassis and body, a rather stylish interior and a clever, if optional at extra-cost, 7-speed dual-clutch automatic gearbox. In short, it's a far more worthy successor to the original iconic Volkswagen.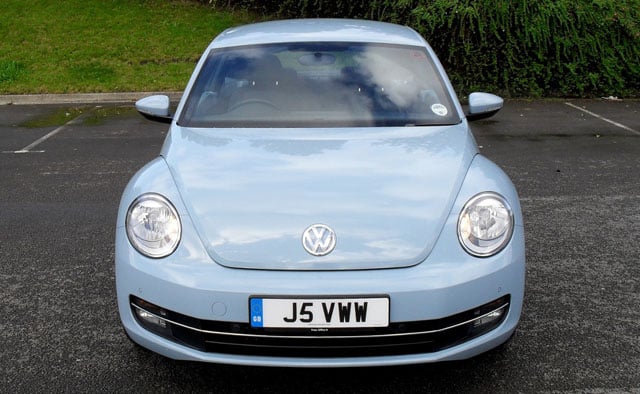 Cosmetic improvements up front
Under the skin the new Beetle borrows heavily from the Volkswagen Group parts bin, in this case the A5 platform that underpinned the Golf V and the current Golf VI. As platforms go it's a country mile better than the dull and wretched Golf IV/A4 gubbins used in the 1998 re-invention.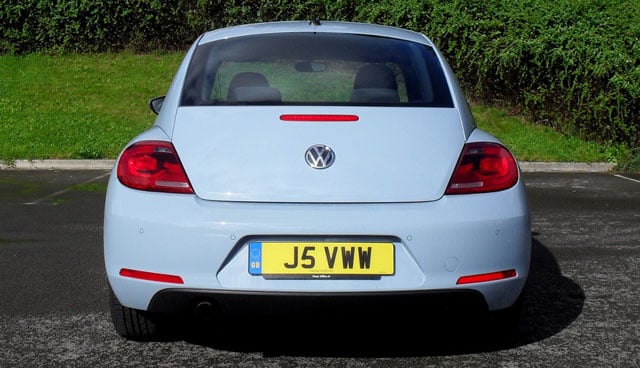 Not so retro that the engine has ended up at the back
The improved chassis is matched by improved looks. The new car is longer, wider and lower than the old model and much the better for it. The new look isn't quite 3-door hatchback or coupé but something in between. It's a stylish and balanced piece of work though the daft rear spoiler available on some models does it no favours and is best avoided.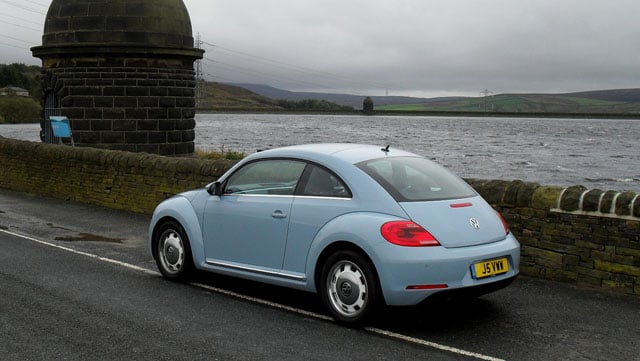 Looks a better without a silly rear spoiler
Under the bonnet you will find an example of the modern tendency towards small capacity forced induction engines. The 1.2L four-pot turbo delivers 105bhp and 129lbs-ft of torque at 4,100 rpm. It makes for brisk rather than outright fast performance with the 0-62mph dash covered in 10.9 seconds and a top speed of 111mph.