Ten gaming headsets
Bang, crash, wallop
Product Round-up Recently, I have battled underwater in Guild Wars 2 and fought through the Temple of the Jade serpent in The Mists of Pandaria. Luckily, during my adventures, I have had the opportunity to test some of the best gaming headsets money can buy, but which headset allowed me to hear every bubble burst and even the quietest Windwalker footstep?
Admittedly, I am an MMO bass head but I also appreciate you need some tingling top end to hear grenade pins pulled in an FPS. Indeed, it's all 5.1 or 7.1 surround sound on offer these days and the highest fidelity headsets could cost me a gold farmer's fortune. This last year, I have been more than happy with my wireless Logitech G930 cans but looking at this year's hotshot headgear, it seems the time has come to trade them in.
Astrogaming A50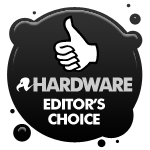 True beauty comes from within but obviously at a bloody steep price. This wireless headset weighs 1.8lbs but I can't really feel it due to the clever weight allocation. I can't tell you how much I enjoyed sliding the ear cushions up and down on that tubular metal adjuster, and the ability to control in-game chat by pressing on the outside ear enclosure is a very clever and innovative design decision. The other side's enclosure has a mini equaliser with three different modes, movie, FPS and MMO. Also, the unidirectional mic has a flip up mute, which is great.
The wireless mix amp transmits digital simulated surround sound from my PC to the A50. Operating at 5.8GHz, it has a great range without any distortion or static – clear selling points for sure. Still, before I reviewed this headset I heard some rumours of glitches, so I was glad to see that Astrogaming had released a firmware update to iron out any hiccoughs, and for this price I want perfect. Indeed, the immersive sound quality and intuitive design make this headset worth its hefty price.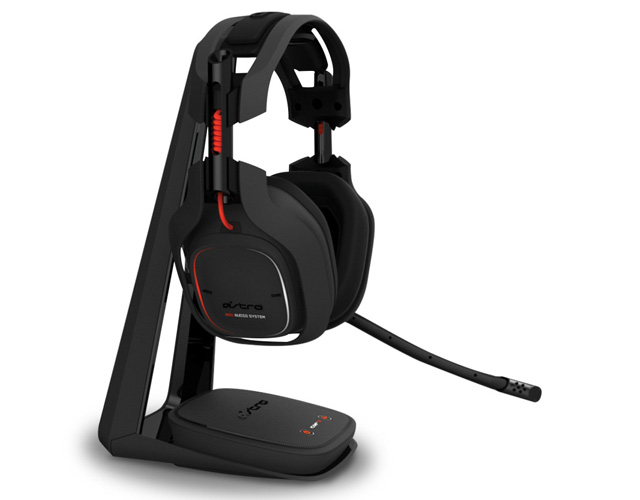 Creative SB Recon 3D Omega

With a price way up there with the Astrogaming and Razer headsets, I was expecting something versatile and outstanding here. Creative's cans are all about build quality, although the pulsing blue lights and steel headband just add to their physical presence. Yet the sound is exceptional, the bass is stunningly profound, and the rich highs and thunderous lows don't eclipse each other. The 7.1 virtual surround sound is impressive and the 2.4 GHz wireless range is trouble free. It's just a shame the detachable mic seems to be slightly over-sensitive in Skype and Ventrilo.
Scout mode is a witty gimmick that amplifies my enemy's footsteps and reloads but best to turn it off while watching a movie to get the bass back. Creative's 'bundle' includes the sexy black recon 3D external USB sound card (usable with any wired PC headset) that features the SoundCore3D quad-core audio processor. It has everything you would expect from a SoundBlaster internal PC soundcard, hence, customisation is finally brought to consoles. My main gripe is that during a long session these cans do feel a little tight for my liking compared to the Tritton. Hopefully, they give a little over time.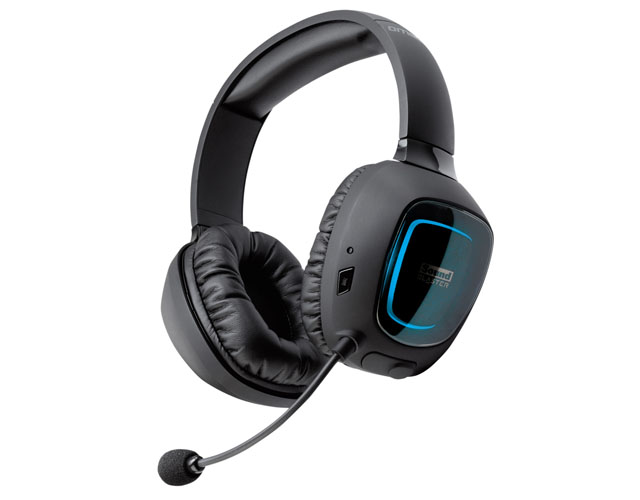 Reg Rating 85%
Price £190
More info Creative