SpeedLink Medusa NX 5.1

Evidently, Speedlink isn't focused on glamour but luckily these cans come over as quite durable. In use, my main moan is the control box has too many adjustments dials and an annoying flashing blue light when I'm in chat. The flexible mic has I nice feel to it but unfortunately isn't removable. The Medusa has an easy set up, connecting through a single USB port instead of the previous analogue multiplug version.
The equaliser is simple but effective and the preset functions include a Karaoke function for desperate times. The 5.1 surround sound with bass vibration and noise cancelation are all fine but this headset sounds a little flat. Even with Channel Phantomisation simulating two extra speakers, there is an evident lack of richness or depth, despite being suitably loud. These are comfy headphones with plush ear cushions and headband but I'm not really sure why these are foldable, as they are quite large and I wouldn't use them as a portable headset. But hey, thanks for the free waterproof Frisbee case.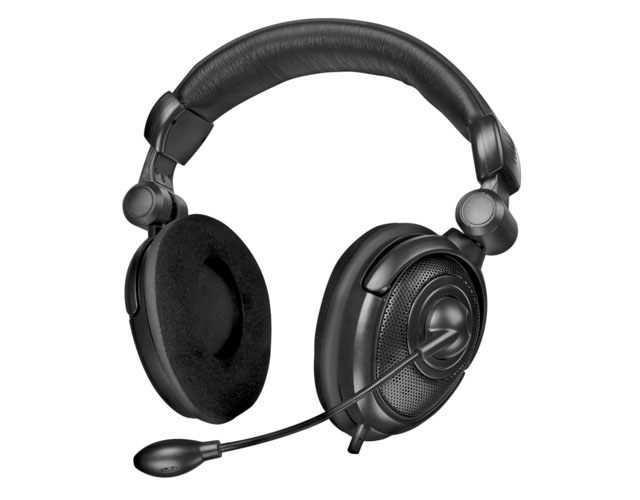 SteelSeries Siberia V2 Frost Blue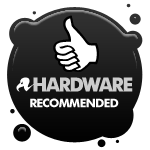 Steelseries are coming across all Lady Rainicorn this year with this glowing blue and white 'Frost' headset, a pink Siberia V2 to raise money for breast cancer research and last but not least a cute red and white Guild Wars 2 headset, that I was immediately taken with. The Siberia V2 Frost Blue looks are quite striking, as is the way they sound. With an excellent range from 18Hz to 28kHz there's plenty of bass when all hell breaks loose in PVP, and the clarity of the mids and upper ranges makes all conversation a pleasure.
The sexy retractable mic picks up almost no background noise, when the ferrets are smashing up my room, while I'm talking to my sister in Vancouver. There's no wireless capability here, just a 1m cable and 2m extension to tether you, but no flat battery woes. Sonically precise and visually appealing, they're fun too as the Steelseries engine allows me to control the equaliser and the glacial lighting on the ear pads – behold, I am a walking AV hallucination. Hey, Squarepusher, in your face.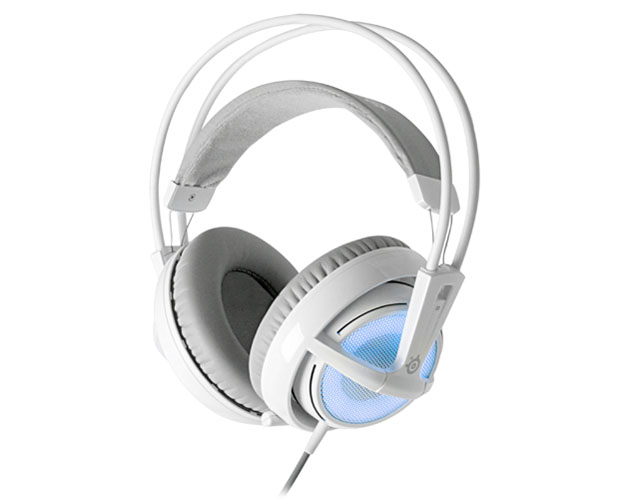 Sponsored: Webcast: Simplify data protection on AWS