Tritton 720+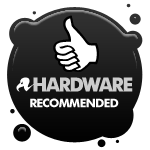 The revamped 720+ has spiffy new features including an upgraded detachable and very flexible mic; bigger 50mm speakers and independent game and voice volume controls. Overall, it's a more streamline design featuring swivelling ear cups which allow the headset to rest comfortably on my shoulders. The control box is slightly too heavy for my liking, luckily there's a clip to attach it to my bra strap.
The larger decoder box connects with both USB and optical cables and creates convincing 7.1 virtual surround sound. At first glance, this might not appear to offer the same level of versatility as say, the Sharkoon or Razer headsets. However, optical interfacing is certainly more elegant, less prone to interference and has been around for ages. An optical cable is supplied and you do get a range of adapters for consoles including an analogue one for old school PCs and the like. While not wireless, this headset is comparable to the Astrogaming A50 in terms of comfort, if not quite in sound quality. All in all, it's an impressive package.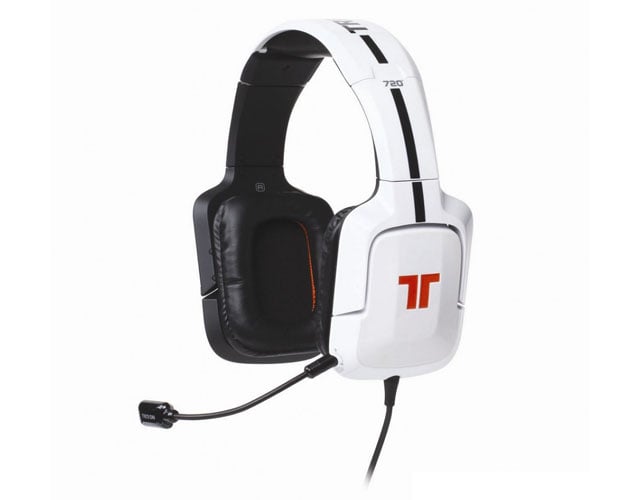 Reg Rating 90%
Price £130
More info Tritton
Turtle Beach PX5

The console-focused PX5s aren't as vivacious as SteelSeries' Siberia V2 headset but nonetheless feel solid and durable. The ear cushions create an impenetrable seal around my ears and there's a nifty detachable bendable mic too. The wireless base station works as a neat stand too, but for some unknown reason doesn't have a function to charge the headset. Instead, the headset is powered by two AA batteries, giving around 10 hours play time – enough to kick ass on my PS3 playing Tekken Tag Tournament 2.
The eight different presets – including super human hearing and bass boom – showcase this headset's remarkable sonic capabilities, that work particularly well in game. The ability to download and customise my own presets is extremely useful too. Dual band Bluetooth allows pairing with my new iPhone 5, so I can listen to Grimes in the background or even answer a call – while continuing to fight in Tekken Tag Tournament 2 on my PS3 – are impressive selling points, sadly missing from the Tritton 720+. A near miss for a Recommended award, just invest in some high capacity rechargeable battery kit and you'll have yourself a top notch wireless gaming audio rig. ®