Rockstar's GTA V publicity went into overdrive today with a new trailer and more details about what the game has in store for fans.
For starters, the publisher says GTA V's game world will be bigger than San Andreas, GTA IV and Red Dead Redemption combined. Memorising your way around may prove tricky, especially as the entire map will be unlocked from the start.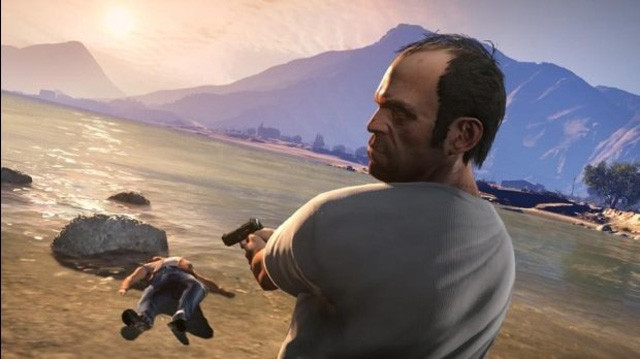 As a previous taster suggested, the game will be based in a virtual version of LA - Los Santos - a setting Rockstar already covered with San Andreas. But the similarities start to end beyond that.
Rockstar has apparently overhauled the entire mechanics of the game. It has heavily revamped the shooting side of things and introduced new tech that alters how players interact with the world around them.
Instead of just one central character, GTA V allows players to step between three at will, each with their own skills and individual personality. There's a retired bank robber, a hardened criminal and a car salesman.
In some missions the trio will work in unison, with players able to switch to access particular talents. Most of the time, they'll merely get on with their daily business while one of the other characters is under player control.
Players can enjoy bonus activities for each character as well, including base jumping, tennis, yoga, triathlons and jet-skiing. There will a lot of flying too, with helicopters, fighter jets, private planes and crop dusters all making an appearance.
The second trailer - which has literally just gone live - confirms many of the features already unveiled. You can check the video out below in all its glory:
GTA V will roll out across current-gen consoles in Spring 2013. Rockstar's retail chums are now taking advance orders. ®