This article is more than 1 year old
Apple bans 'memory' games from iOS App Store
Cupertino surrenders to German trademark claim
Apple is reportedly sending email notices to developers of iOS games with the word "memory" in their titles, warning them that unless they change their apps' names, they will be pulled from the App Store.
According to a report by Gamasutra, the move comes at the behest of German puzzle and board game maker Ravensburger, which claims to own the exclusive trademark for the word "memory" in game titles in some 42 countries.
The basis of the claim is Ravensburger's family of Memory-branded board games, which the company says are "world-renowned classics" – so popular, it claims, that the Memory name is familiar to 91 per cent of Germans.
Presumably, that includes the German expatriate community, as well. In addition to Germany itself, Ravensburger also claims to hold the trademark in Armenia, Austria, Bosnia and Herzegovina, Belarus, Belgium, Brazil, Croatia, Czech Republic, Denmark, Egypt, Equador, Estonia, Finland, France, Georgia, Greece, Hungary, India, Italy, Latvia, Liechtenstein, Lithuania, Luxembourg, Macedonia, Montenegro, Netherlands, Norway, Peru, Poland, Portugal, Russian Federation, Serbia, Slovakia, Slovenia, South Korea, Spain, Switzerland, Turkey, Ukraine, and Venezuela. 
Although neither the UK nor the US is included in the list, developers whose apps are sold internationally will need to resubmit them under new names in those countries, as well, if they want to maintain consistent branding across all of their markets.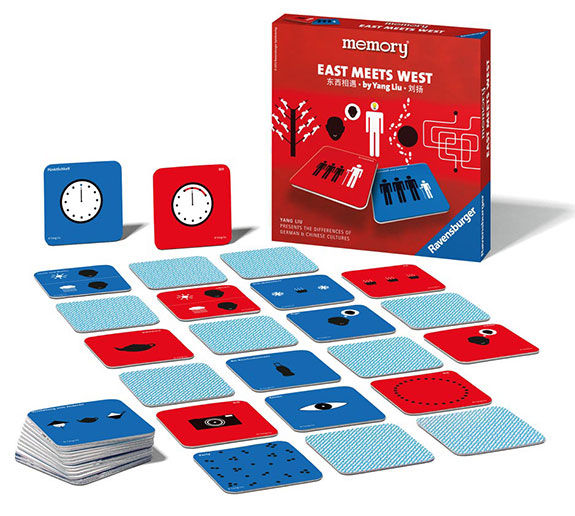 Offending iOS apps could easily be mistaken for this, Germans claim
So far, Apple has issued no public statement on the matter and neither it nor Ravensburger responded to The Reg's request for comment. But for Cupertino to cave in to Ravensburger's request without much fuss isn't really surprising, considering that Apple itself has made similar demands of iOS developers in the past.
In 2009, John Devor of Mac shareware company The Little App Factory received a cease-and-desist letter from the iPod-maker's lawyers claiming that his iPodRip app's name violated Apple's trademarks.
Frustrated, and worried that changing his app's name after six years of sales would cost him business, Devor emailed no less than Steve Jobs himself for help. Instead of the intervention Devon had hoped for, however, Jobs merely sent a one-line response: "Change your apps [sic] name. Not that big of a deal."
Indeed. And if we here at El Reg may proffer and observation, Ravensburger only appears to hold the trademark on the English word "memory," meaning the equivalent titles in German are probably fair game. An app called "Preschool Memory Match" may be verboten under the new rules, but you must admit that "Kindergarten Erinnerungsvermögen Übereinstimmen" has a certain ring to it. ®