Pairs of fart-absorbing underpants designed to contain the copious trouser cough output from Irritable Bowel Syndrome sufferers have proved a hit with Japanese businessmen.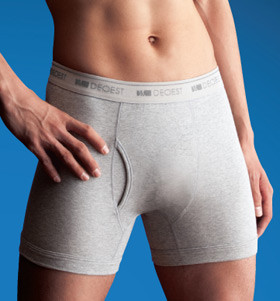 Manufacturer Seiren expressed pleasant surprise that their guff-busting smalls had attracted the attention of suits more accustomed to allocating most of their underwear budget to schoolgirls' used knickers.
Spokeswoman Nami Yoshida said: "It took us a few years to develop the first deodorant pants that are comfortable enough to wear in daily life but efficient in quickly eliminating strong smells.
"At first we thought about selling them to those who require nursing care and to hospitals. But to our surprise, lots of ordinary people, like businessmen who are in positions that require them to see people on a daily basis, bought them."
Seiren has 22 items in its odour-killing range, including socks for those with Camembert feet and t-shirts which suppress deadly armpit emissions. The secret is apparently some form of absorbent ceramic particles, which work like this: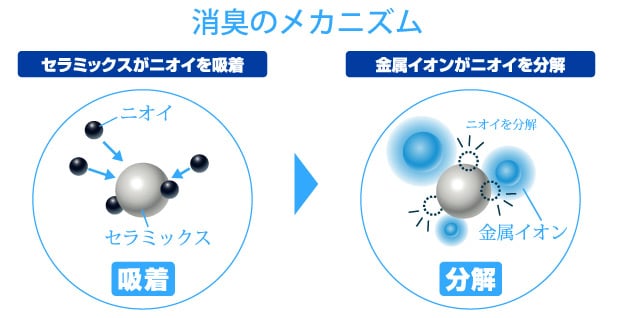 Quite remarkable. There's no word on global availability of the air biscuit killing apparel, so those of you who are required to meet people on a daily basis will just have to hope you don't give innocent bystanders a rousing tune on the butt tuba without the benefit of advanced gas-masking tech. ®
Bootnote
Thanks to Roger Byrne for the tip-off.
Similar topics