ViewSonic VSD220 22in Android mega tablet
The display with ideas above its workstation
---
Smart thinking?
I can also see the VSD220 as a multifunctional ad hoc computer for domestic use. Stick it in a living room, and you can use it as a monitor for hooking up to TV or gaming devices, while instantly being able to switch it back to Android mode for writing emails, finishing homework and so on, not to mention browsing the web, messing around on YouTube and doing everything else. If only ViewSonic had thought to integrate a digital Freeview HD receiver, it would have left Smart TV chewing the dust in its wake.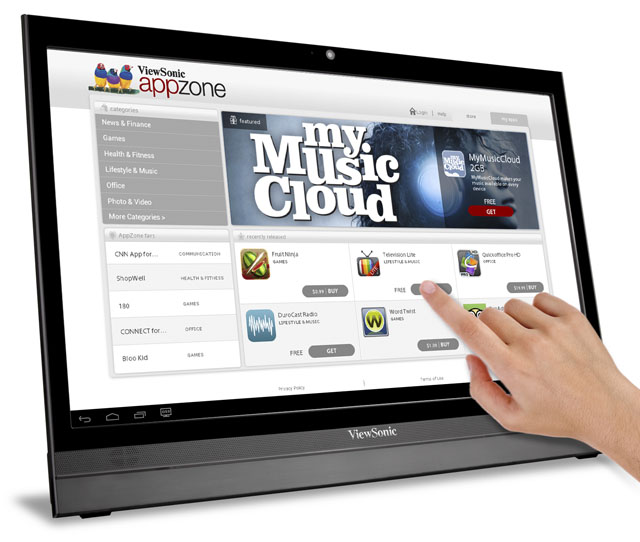 The optical sensor often picks up your finger proximity without you actually having to touch the screen
Verdict
It's possible that the VSD220 will come across as too weird a concept to be widely accepted as a general-purpose multifunctional desktop computer. This would be a shame. It might be a weird concept but a 22in desktop all-in-one Android computer with essential wired and wireless connectivity, while doubling as a second full-HD monitor on demand, and yet costs barely more than an iPad 2, surely has plenty of potential in the big wide world. ®
More Touchscreen Tech Reviews

Apple
iPad Mini
Toshiba
Qosmio DX730
Wacom
Cintiq 24HD
Sony
Vaio L VPCL22V1E
Samsung
Galaxy Note 2

ViewSonic VSD220 22in Android mega tablet
Attach it to your computer as an HD touchscreen display or use its built-in Android 4.0 standalone functionality.