Samsung readies bendy smarties for 2013
Spiral Galaxies
Development work on Samsung mobiles fitted with flexible OLED displays is nearing completing, with handsets set to be released in the first half of 2013, it has been claimed.
A source said to be close to the matter reckons Samsung is almost ready to launch flexible displays for mobile handsets, the Wall Street Journal reports.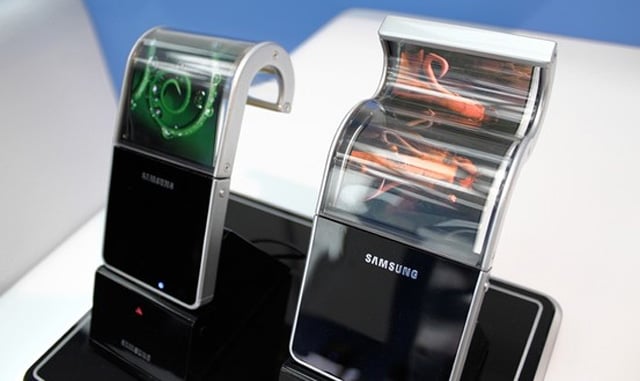 Manufacturing handsets and tablets with plastic rather than glass would not only make the host device lighter, more durable and cheaper to produce, but would give Samsung a unique product to pitch, even if the devices themselves do not bend.
It had better hurry up, though. Both Sony and LG have already knocked up foldable OLED prototypes, while Nokia previewed a bendy smartphone last year in which users navigate the OS by twisting and flexing the screen.
Samsung executives previously said the company planned to introduce curvy blowers in 2012, but that deadline came and went without any sign of real, commercially available kit.
But if the rumours are to be believed, the new year should present plenty of twists in the evolution of the smartphone. ®