The 4G LTE version of Apple's iPad Mini is set to hit US stores this weekend, and some pre-order customers are already starting to receive their slight slates. But over here buyers are being forced to wait until the end of the month.
With Apple's 4G iPads and iPad Minis said to be rolling into Sprint stores Stateside even as we speak, UK retailers say stock isn't due here until "the end of November", having not yet received a formal arrival date from Apple.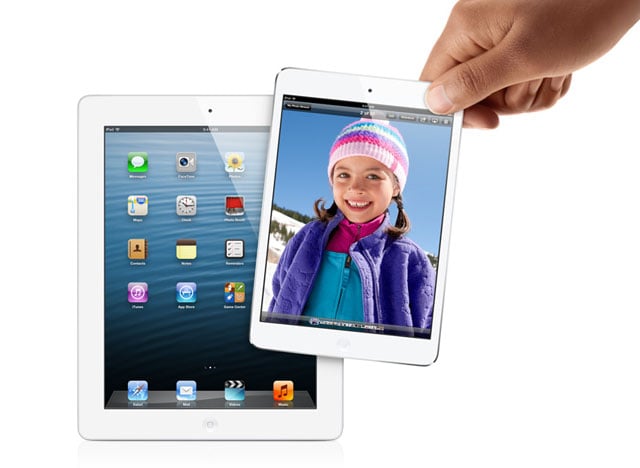 Out over the pond
Even the vendor's own website says nothing more precise than "late November" for iPad Mini LTE availability. It's the same for 4G-enabled iPad 4.
Let's hope Blighty-bound iPad Minis aren't blagged in an airport heist.
Either way, if you do fancy splashing out in advance, over here the 4G iPad Mini costs £369, £449 or £529, for 16GB, 32GB or 64GB of storage, respectively. You should, in all likelihood, get your hands on it before we start cracking open the Advent calendars. ®
Similar topics