This article is more than 1 year old
Reefer madness blasts pot machine maker's stock sky high
Management: 'Whoa, dude, chill out'
The management of marijuana dispensing machine manufacturer Medbox has asked investors to chill out and get a grip after the company's stock suddenly rose 3,000 per cent to over $215.
"While we are pleased by the share attention, Medbox shares have traded between $2.75 and $3.45 over the past several months," said CEO Bruce Bedrick in a statement. "our fundamentals and market potential are improving, but we temper investor expectations at present price points."
As every medical marijuana users knows, what goes up must come down, and Medbox stock has fallen back to around $100 a share, still up 300 per cent on the week and giving the company a market capitalization of $2.26bn. Certainly the value of employees' shares will float them into a blissed-out weekend.
The cause for this sudden burst of stock euphoria wasn't investors hitting a particularly good strain of Purple Kush, but rather the decision by the states of Colorado and Washington to legalize the possession and use of America's second most valuable cash crop, the demon weed.
Medbox has built a growing business supplying specialized marijuana vending machines to those US states and other countries that have legalized the use of medical pot. Its fingerprint-scanning doobie dispensers make sure that legitimate purchasers aren't left waiting for their man.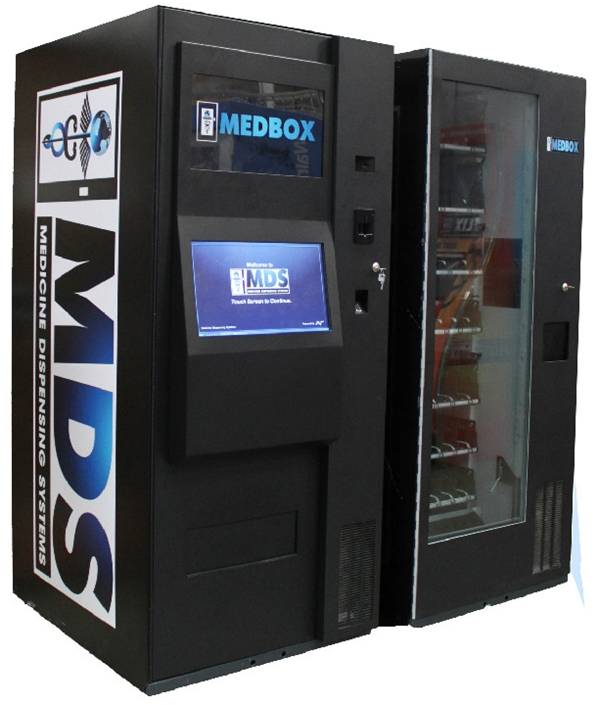 How long before this gets hacked?
To be fair, the company also sells a lot of these machines to hospitals and prison dispensaries, but that business could potentially be dwarfed by the profit to be had as everyone in Colorado gets Rocky Mountain High (one of two official state songs incidentally – just sayin'.)
But investors might find that they get less of a profit than they bargained for in the long run. There's plenty of evidence from countries that have taken a more scientific approach to drug policy that legalizing the stuff actually cuts demand as time goes by.
The Netherlands is the most famous example, and the products of this relaxed attitude to cannabis consumption are seen strewn across the coffee shops and canals of Amsterdam 365 days a year. But they're almost all tourists – only 5.4 per cent of locals smoke the drug annually. That rate has been declining steadily, in part because its use is socially stigmatized in most Dutch homes and offices.
Meanwhile in Portugal, which quietly made use of almost all drugs a civil rather than a criminal matter in 2001, an estimated 3.3 per cent of locals spark up a fattie on an annual basis, compared to 10.6 per cent in next-door Spain. Long-term spliffage use has also been falling steady there, too.
It's unclear as yet if the decision by US voters to take a more open-minded view towards drugs will be allowed by the Federal government, but some are predicting an gold rush – Acapulco or otherwise. No doubt there are going to be legal challenges to the decision, but there's a limit to what the Federal government can practically do given its manpower, since it relies so heavily on local police cooperation.
"The voters have spoken and we have to respect their will," Colorado Govenor Hickenlooper said after the population voted for legalization. "This will be a complicated process, but we intend to follow through. That said," he added, "federal law still says marijuana is an illegal drug, so don't break out the Cheetos or Goldfish too quickly."
There is certainly going to be a massive market to address. In Colorado's capital city of Denver there are currently more medical marijuana dispensaries than branches of Starbucks, and the mood of the US in general seems to be moving towards a scenario that Medbox is nicely positioned to take advantage of.
Whatever the long-term outlook, company founder Vincent Mehdizadeh isn't going to let things get too heavy, or be a bread-head over getting flush with funds. He's said those who started up the company will be sharing the wealth.
"We will take steps to attempt to avoid a roller-coaster syndrome, with the stock rising and falling in dramatic fashion," he said. "We are in discussions with our attorneys to determine if we can reward our early investors who believe in our company, by giving them company-owned shares should the price they bought at fall significantly. That's what classy companies do." ®