Power to the people - if you can find a spare socket
Where would you like me to insert this?
---
Something for the weekend, Sir? Changing family circumstances have resulted in my need to use long-distance trains more frequently. They used to call them "InterCity" services back in "the age of the train" but the less said about that the better.
InterCity trains when I was a child were horrible: dirty, uncomfortable and stinking of piss, an odour that could invariably be traced to a drunken Glaswegian at the end of every carriage. Should I be foolish enough to take out my Travel Mastermind - I was never a Travel Scrabble kind of kid - it would later require the use of a bread knife to prise it away from the stained formica British Rail table.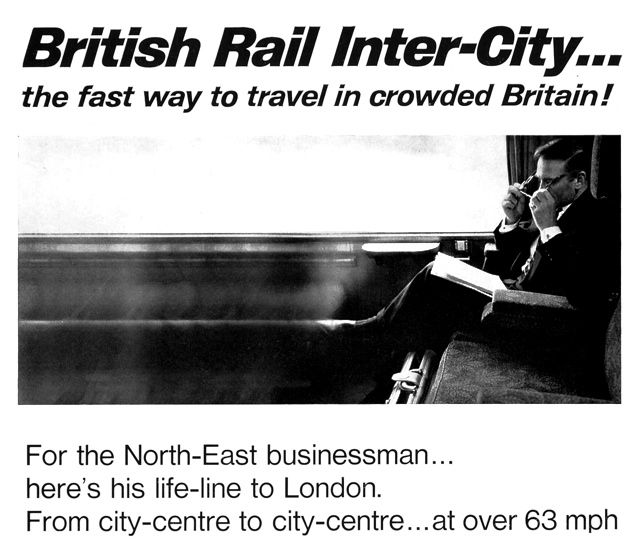 Second Class in the 70s was never like this...
In the 1970s, if you were a grown-up and wanted to do some work on a train, you booked into First Class. There was simply no alternative.
My experience of train travel these past few weeks reveals a much more civilised setup, with comfier seats, air conditioning and a notable lack of lager tins rolling up and down the aisle. And this is Standard Class!
Most important of all, there's a power socket at every window seat.
I can't overstate how valuable this feature is. If it wasn't for their Lilliputian tables and the constant jostling, I'd say trains are more work-friendly than many offices I visit.
Just about everywhere I go, some idiot of an office manager has installed a weird power system with circular pins or other such nonsense in order to stop people from using electricity. Employees are working with an increasing number and variety of portable, battery-powered devices, and have been doing so for at least seven years. Yet office planners still seem to be under the impression that a single inaccessible and non-standard power cable per desk is plenty.
Barely have I stepped into a modern office building than I spy a pair of legs protruding from under a desk as yet another poor sod hunts in vain for some way to recharge their smartphone. When business visitors turn up, the second thing they ask - after directions to the toilet - is where they can plug in their handsets, tablets and notebooks, only to be invited to reach blindly for a socket thought to be "somewhere behind the photocopier" or scrabble around on the floor under the boss' desk to unplug his mini-fridge.
Even when an office manager has been considerate enough to install power blocks to support multiple devices - eg. a computer and a display - these are tucked away in some kind of angular metal cage arrangement under each desk and designed to dissuade unauthorised interference by tearing bloody chunks from your scalp each time you need to 'go under' to plug different something in.
When I can get away with it in other people's offices, I find or buy a power extension block and run it through the cable-tidy hole in the desktop so that I can have four to six instantly accessible sockets right in front of me. Within minutes, most of these will be nabbed by adjacent colleagues to charge up depleted mobile devices, and visitors ask to use the remainder, whereupon we've run out of sockets again.
And so the power-source equivalent of musical chairs plays out in slow motion over the course of the day.
Nor do I put it down to the curse of working in an old building. One of my regular work haunts has seen an entire floor let to a self-consciously kewl startup that chose to fit 'pods' of curvy, brightly coloured desks that, looking from above as I ride the escalator, look like giant splats of paint, and the floor has been surfaced with black and white square tiles.
The overall effect is reminiscent of Who Framed Roger Rabbit?, with the office staff looking like live-action characters inside an animated link on Cartoon Network.
Can't find a plug socket? Call in the detectives
Yet even they've already begun complaining about the lack of power points.
I sneakily suspect this is what it's like even at famously funky offices like those kitted out by Facebook or Google. Besides, with air hockey tables and Dance Dance Revolution kiosks in every corner, there's probably no power left for anything else anyway.
It's enough to drive you to mini-golf… on the roof. ®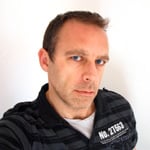 Alistair Dabbs is a freelance technology tart, juggling IT journalism, editorial training and digital publishing. It doesn't seem long ago that computer users were complaining about incessant 'Do you really want to install this?' prompts. These days, it's 'You have only five per cent battery life remaining' that drives everyone mad.