This article is more than 1 year old
Vietnamese Google-killer searches like it's 1996
Local search contender borrows ideas from Yahoo! circa 1996
Google is facing another challenge to its dominance in Asia after home-grown Vietnamese search engine Wada launched with a mission to offer users there a more localised, intuitive alternative hat seems to borrow heavily from Yahoo!, circa 1996.
The Mountain View giant has a huge lead in the Vietnamese search market, with market share of around 96 per cent as of October, according to StatCounter. However, the search minnow believes it has a chance by offering a different user experience.
Instead of a simple Google-like search bar in the middle of the page, Wada also offers an extensive 'web directory' through which to search, divided into category (eg 'Sport') and sub-category ('Football'). Users can also navigate through the directory by 'genre'.
That description may ring a bell for some Reg readers, as it sounds not a million miles removed from the way Yahoo! looked in 1996, as shown in the screen shot we've borrowed from Pingdom, below.
Here's Wada's web directory interface, translated by Google.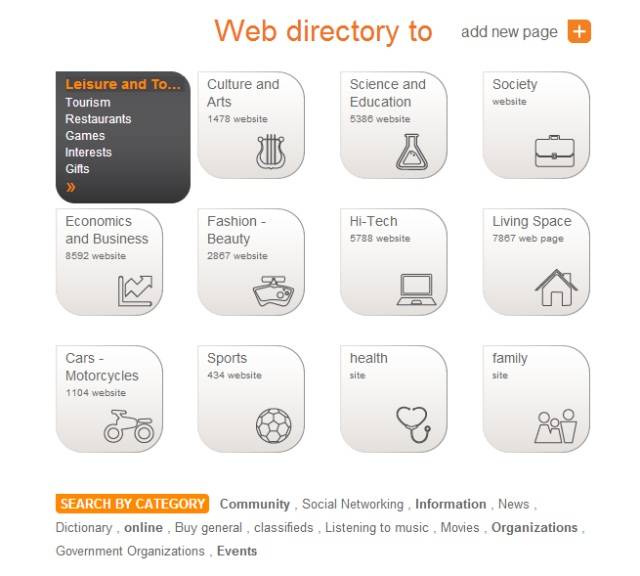 Alexander Smirnov, business development director of Russian search firm Ashmanov and Partners, which supplied the underlying technology, said this method of searching is in sync with Vietnamese users, especially on the mobile.
"In Russia, at least 20 per cent of mobile users are new to the internet," he told TechInAsia. "They do not like to search by putting in queries but by clicking on directories. We believe these are features users want in Vietnam."
In addition, Wada offers the more traditional web search bar, with options to search news sites and images.
It will also auto-suggest in Vietnamese without the need to input fiddly accent signs, which Google.vn apparently doesn't do, and offers a virtual keyboard which could be useful for those caught on a computer without Vietnamese language support.
Whether this is enough to mount a serious challenge to the web giant remains to be seen.
The only other major Asian country where Google's share has dropped below 70 per cent is China – where according to some estimates it is now in fourth place.
However, that had a lot to do with its decision to relocate its search servers outside the Great Firewall as well as major rival Baidu's superior handling of local language queries.
There's certainly a lot to fight for in Vietnam. Internet penetration is currently at just over 30 per cent with around 30 million online according to the ITU, and the vast majority of these are mobile users.
No surprise, then, that at the launch even this week Wada apparently announced a tie-up with the country's leading mobile browser Opera Mini which will put its search bar on the Opera home page. ®