This article is more than 1 year old
Acer CloudMobile S500 Android phone review
Handset of the year? No, really
When I recently took a quick shufti at the alternatives on offer to anyone harbouring doubts about the iPhone 5 I stuck my neck out and awarded a Recommended badge to a phone I'd only used briefly at a trade show. After using it for a week has my enthusiasm waned? Nope.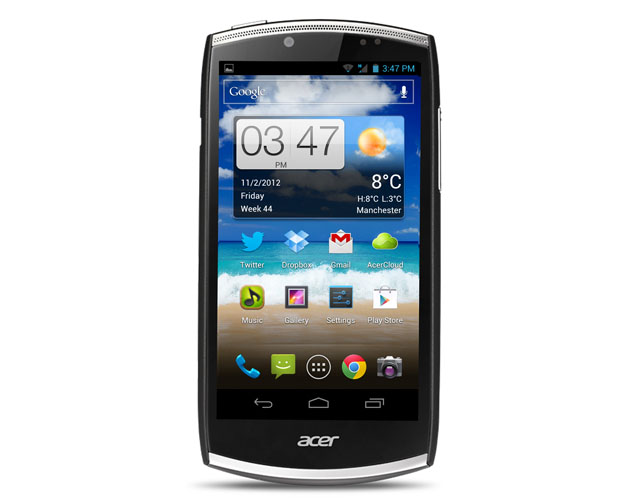 Bargain blower: Acer's CloudMobile S500
Acer's new baby gives you a 4.3in 720 x 1280 IPS screen, a dual-core 1.5GHz Qualcomm Krait CPU MSM8260A with 1GB of RAM along with 8Mp main and 1Mp web cameras all for less than three hundred quid. That would make a pretty convincing offer even if was a styleless and plasticky lump which it most assuredly is not.
Until now, Acer had yet to make an aesthetically truly convincing mobile phone. The CloudMobile still has the trademark curved top and bottom – and just a wee bit too much bezel at each end – yet the quality of materials are in a different league from its previous handsets.

Lightweight and feels nice in the hand too
Thanks to a nicely rounded soft-touch back it's an extremely pleasant phone to hold and use. It's also pretty light, an important factor in this age of increasingly large and hefty handsets.
To the best of my knowledge, this is the first 720p Android smartphone to feature a 4.3 rather than a 4.5, 4.6 or 4.7in screen. Be that as it may, the end result is an impressive pixel-density of 342dpi, which makes the display supremely crisp and sharp. The IPS panel also features what Acer calls Zero Air Gap, which, in layman's terms, means there are fewer spaces between the internal layers for light to bounce around off. This makes things brighter and sharper still.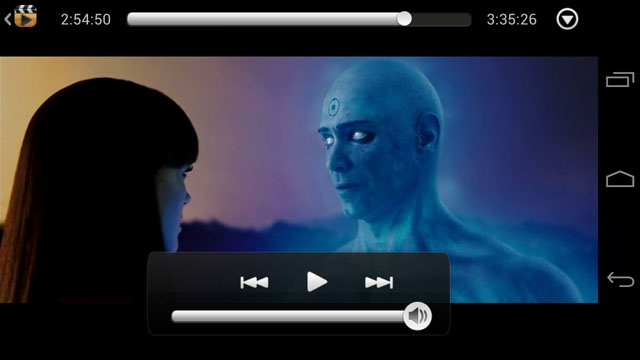 Given the high pixel density on the 4.3in display, the quality is superb
The end results are very robust viewing angles, excellent colour saturation and good performance in bright sunlight. This really is one of the very best phone screens I have ever clapped eyes on: crisper than the iPhone 5 and with none of the freaky super-saturated colours of the Galaxy SIII's AMOLED display.