Acer CloudMobile S500 Android phone review
Handset of the year? No, really
Bargain hunt
If the S500 has an Achilles-heel it's the 1,460mAh battery. Even without a fire-breathing quad-core chip or huge 4.7in screen to drain it, the power cell will still only give you a little more than a single days use from a charge. The battery can at least swapped out when it inevitably starts to degrade, which is welcome bucking of the trend of the top-end phones typically having fixed batteries.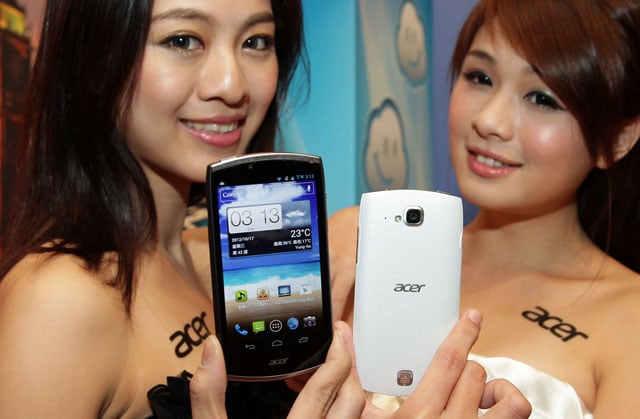 Comes in white too
As for the phone's other features, the single loudspeaker is a little raucous and none too loud but plug in a decent set of cans and all the Dolby Mobile 3 sound modification tech pays real dividends, making it an excellent entertainment device.
Both the front and rear cameras are wholly unexceptional in their performance but still do a decent enough job. The handset is very accomplished on the phone call front, though I'm not sure what Acer's 'exclusive' microphone sound balancing tech called VRHP actually stands for, but it appears to be a dynamics processor, smoothing out variations in speech levels.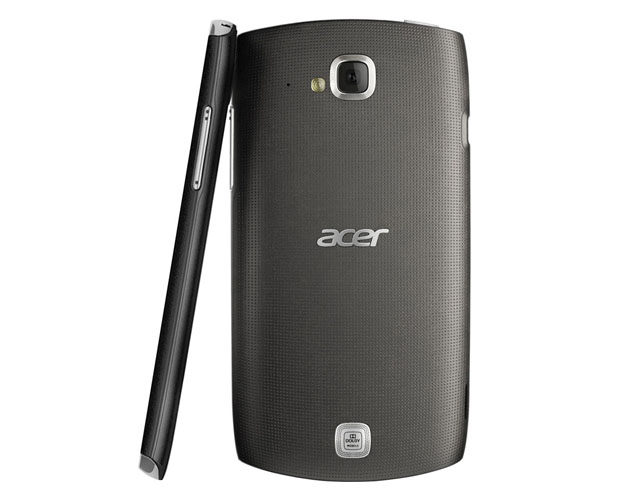 So-so shooter, but a snap at the price
If I've whet your appetite, the S500 is available unlocked for £295. That's £235 cheaper than an Apple iPhone 5 and £145 cheaper than an Sony Xperia T. In fact, the only competition at the price is the imminent LG Nexus 4, which is yours for £240, but for that money you only get 8GB of fixed storage and a screen that, though larger, has fewer pixels to the inch.
Verdict
If you are considering buying a smartphone outright then the Acer is certainly worth a look. The superb screen boasts one the highest pixel densities I've come across. It's light too and comfortable in use. Underneath the Qualcomm Krait dual-core processor the Acer CloudMobile S500has all the power you will ever realistically need. With change from three hundred quid it's one of the smartphone bargains of the year. ®
Thanks to Expansys for the loan of the review handset.
More Handset Reviews

Nokia
Lumia 920
Sony
Xperia T
A History of the
Smartphone
LG
Vu
Apple
iPhone 5

Acer CloudMobile S500 Android phone review
A lot of Android phone for a little money and with a very, very good screen.